Your degree, your way.
The Master of Entrepreneurship - hospitality entrepreneurship major - is an online degree program that focuses on real-world opportunities in a growing industry.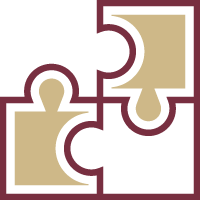 Whether you aspire to start your own venture or join an established company, you'll acquire and apply the skillsets necessary to succeed in a wide range of settings.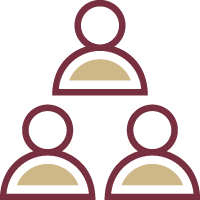 The collaborative program between the Dedman College of Hospitality and College of Entrepreneurship provides an advanced curriculum focused on the importance of leadership and innovative thinking.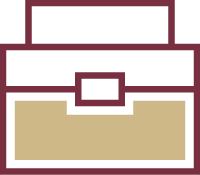 MSE graduates will be fully prepared to pursue careers in the private or public sectors, including government and academic professions.
Admission Requirements
Admission to graduate study at Florida State University is a two-fold evaluation process. The Office of Admissions determines eligibility for admission to the University, and the academic department determines admissibility to the degree program. Final admission to the University is subject to approval by the Office of Admissions. The minimum university graduate admission requirement is all students must hold a bachelor's or graduate degree from a regionally accredited U.S. institution, or a comparable degree from an international institution.
Admissions decisions will be sent via email to the email address included in your application. Must apply before the posted deadline.
Minimum University Admission Requirements:
A bachelor's degree from a regionally accredited U.S. institution, or comparable degree from an international institution; or
A graduate degree from a regionally accredited U.S. institution, or comparable degree from an international institution
Students must also be in good academic standing at their last institution in order to be considered for graduate study.
Application Checklist
Current résumé / CV
Personal statement questions (answered within the online application)
Two (2) letters of recommendation
Scores from a nationally standardized graduate admission test (i.e. GRE or GMAT)

*

Official (sealed) transcripts from each college or university attended
*Florida State University has made the decision to waive the Graduate Records Examinations (GRE) requirements and the Graduate Management Admission Test (GMAT) for Master's and Specialist applicants until Fall 2026.
Curriculum
The online Master's in Entrepreneurship (MSE) degree, major in hospitality, requires a total of 30 credit hours:
Core Curriculum
9
Major Courses
15
Electives
6
Total Hours:
30
Core Curriculum
The following courses (9 credit hours) are required to be taken by all MSE students:
Course
Hours
Accounting & Finance for Entrepreneurs
3
Strategy Formulation
3
Foundation in Entrepreneurship & Leadership
3
Major Curriculum
Students are required to take five (5) major courses, as well as two (2) elective courses.
Hospitality (all required)
Hospitality Colloquium
3
Entrepreneurial Lodging
3
Legal Environment of Hospitality & Tourism Operations
3
Marketing Strategy
3
Ethics in Management
3
General Electives (pick 2)
Consumer Behavior in the Marketplace
3
Sustainable Value Chains in a Net Zero Carbon World
3
Sustainability and Human Rights in the Business World
3
Franchising & Management Agreements
3
Graduate Hospitality Internship
3
Hospitality Financial Management
3
Hospitality Revenue Management
3
Special Topics in Hospitality Management
3
Special Topics in Entrepreneurship
3
International Experience
An international program (IP) experience is highly encouraged. Students will receive three (3) credit hours for opting to spend time abroad. These opportunities are available throughout the year and will be part of a course curriculum.
| | |
| --- | --- |
| IP Course | Location |
| Entrepreneurial Lodging | Florence |
| Supply Chain | Panama |
| Hospitality Management | Valencia |