The Dean's Council is a group of valuable Florida State University alumni who provide feedback to the administration and faculty of the Dedman College of Hospitality and help ensure continued excellence in teaching, research, and service within the hospitality discipline.
Council members contribute time, insight and financial resources. They also help foster opportunities for hospitality students by identifying partnerships for mentoring, networking, and interning between the industry and academic communities.
If you would like to learn more about getting involved, please contact Alishia Piotrowski at 850-644-8245.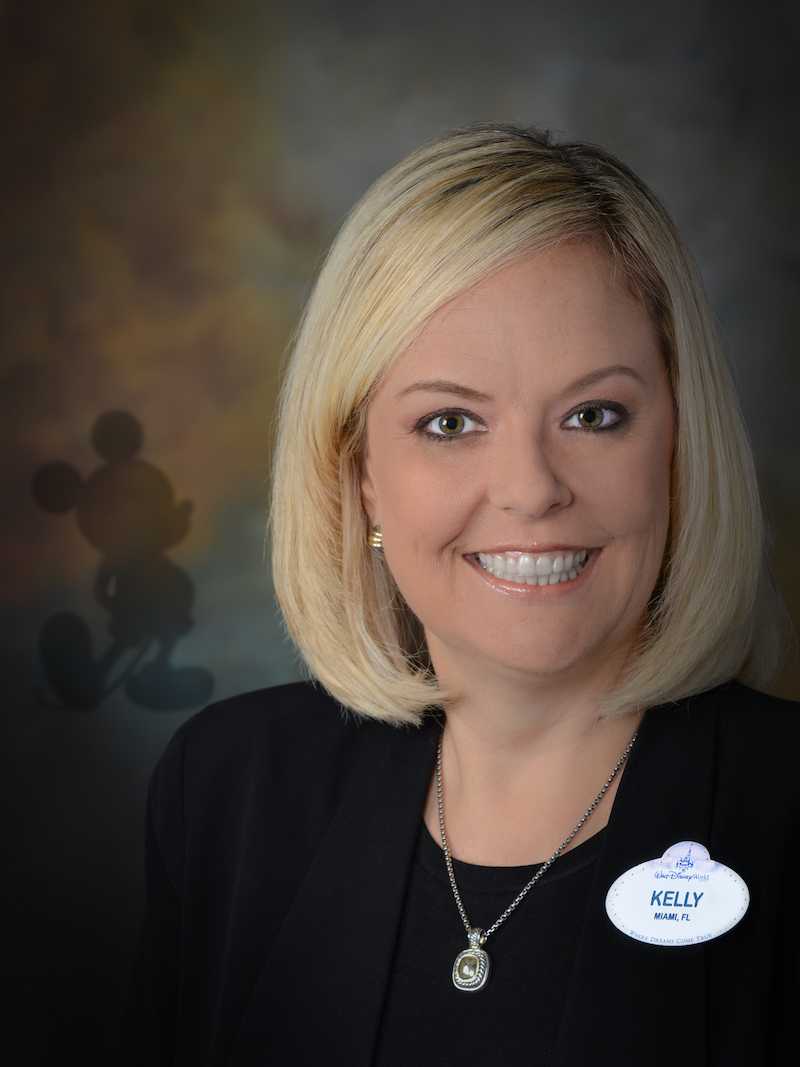 Kelly Blakely, CMP ('94)
Director, Food & Beverage, Walt Disney World
Kelly Blakely is the Director of Food & Beverage for Walt Disney World. She is responsible for leading a team that drives development, optimization, and standardization of 200+ unique food and beverage locations.
Read More
Kelly has been in the hospitality industry for over 25 years. Prior to her current role, she was the General Manager of Sports Logistics & Event Management for ESPN Wide World of Sports, which included organizing youth and professional sporting events and endurance events. Her extensive industry experience includes positions at several resort hotels in sales, convention & event management, catering services, group reservations, and front office operations.
Kelly graduated from Florida State University. She has participated in the ProfessioNole Mentor Program and has served on the Rosen College of Hospitality Event Management Board. Kelly is a Certified Meeting Professional (CMP) and has an Introductory Sommelier Certificate. She currently resides in Winter Garden, FL.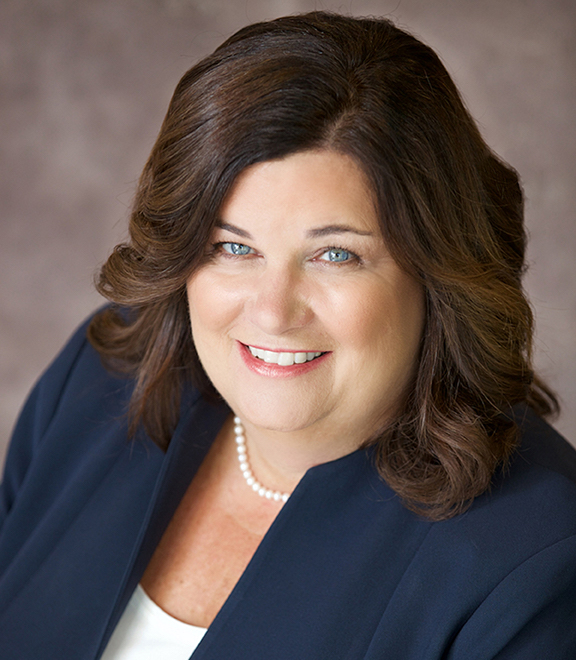 Janine Budzius ('86)
General Manager, Philadelphia Country Club
Janine M. Budzius, CCM, CCE, joined Philadelphia Country Club in 2003 as clubhouse manager and interim general manager before being appointed general manager/chief operating officer after six months. She is an alumnus of Florida State University's College of Business and The Dedman School of Hospitality.
She has held management positions at premier hotels, resorts, golf and country clubs including Perry Park Country Club, Lakewood Country Club, The Village at Breckenridge Resort, The Hyatt Regency Tech Center, Radisson Hotel Denver and Sheraton Hotel Boston.
Read More
Janine is a loyal supporter of her alma mater as a lifetime member of Florida State University's Alumni Association. In 2010, Janine was appointed to serve on the FSU College of Business Board of Governors. She has also been active with Society of Hosts, an alumni group at the Dedman School of Hospitality, serving as president, 2010-2013. She was among a panel of nationally recognized leaders appearing at the hospitality school's 2015 forum, Women Leaders in the Club Industry. Janine was celebrated as the Dedman School's Alumna of the Year for 2017.
Janine joined the Club Managers Association (CMAA) in 1997. She has held multiple leadership positions in the Philadelphia and Vicinity Club Managers Association including president in 2009. Janine was honored by the Philadelphia and Vicinity Club Managers Association as manager of the year in 2009. She achieved entrance into the CMAA's honor society in 2009 and attained her Chief Executive Certification in 2012. Janine presently serves as locally a president of the Philadelphia & Vicinity Club Managers Association Club Foundation and nationally on the CMAA Professional Development Committee.
Janine played an integral role in the CMAA National Student Conference on both occasions it was hosted in Philadelphia, as she welcomed the students to Philadelphia Country Club each time while also participating on several education panels. The training and mentoring Janine provides has enabled many staff members to go on to executive positions in clubs throughout the country.
She has a strong belief in utilizing internships as a way to ensure high quality professionals in the field in the future. As a result of these efforts, Janine was honored with the "Champion of Club Education" award from the University of Delaware in 2017. Janine was the 25th recipient, and joins a long list of prominent club industry leaders including Robert Dedman, to be recognized with this prestigious award.
Janine is also an active participant in the National Club Association. As a member of the government relations committee, she is asked to provide insight and guidance on specific legislative, regulatory and legal issues and how those issues affect the private club industry.
In 2016, Janine was inducted as a member of the renowned Chaîne des Rôtisseurs and the Société Mondiale du Vin, the world's oldest international gastronomic society founded in Paris in 1248. The Chaîne is described as "preserving the camaraderie and pleasures of the table and to promoting excellence in all areas of the hospitality arts."
Philadelphia Country Club is a five-star platinum club, and under Janine's leadership the club continues to enhance its stellar reputation as the Main Line's premier, full service, family oriented private country club. Janine's focus on delivering gracious hospitality has created a distinctive environment for both members and staff.
Janine is married to Michael and has a Boxer, "Bowden." She enjoys golf, tennis, traveling and the Jersey Shore. On college football Saturdays, you can find her cheering on her beloved Seminoles.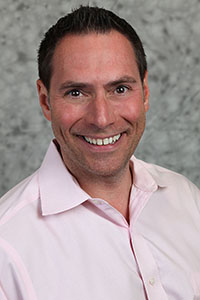 Chris Burr ('82)
Director of Nontraditional Development, Dunkin' Brands
Christian Burr is director of Nontraditional Development for Dunkin' Brands US. He leads the development team responsible for placing Dunkin' Donuts and Baskin Robbins in non-traditional locations such as military bases, lodging, airports, college & university, business and industry, grocery and big-box retail.
Read More
Chris offers more than 30 years of experience in the hospitality industry. Prior to joining Dunkin' Donuts, he held a development position with Yum Brands, the parent company of Pizza Hut, Taco Bell, and KFC. Chris also served in franchise development for Choice Hotels International and as brand director for Sleep Inn.
Chris holds a degree in hospitality management awarded by the College of Business at Florida State University in 1982, and currently resides in Boston, Massachusetts.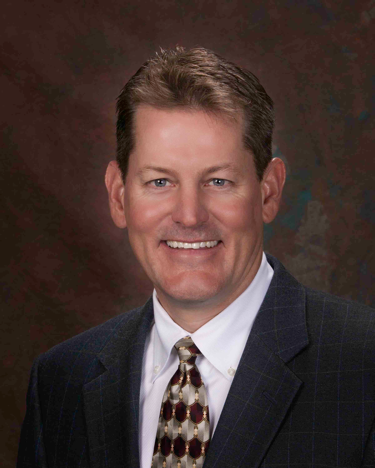 Rich Carter ('90)
Chief Operating Officer, Suntex Marinas
As Suntex's Chief Operating Officer, Rich Carter is primarily responsible for the service experience at all Suntex Marinas, defining and enhancing company culture, and the efficient and effective deployment of Home Office resources and processes across the Suntex portfolio of properties. Prior to joining Suntex, Rich was a Division President for Troon – the world's largest third-party management company for Golf and Club related assets.
Read More
Prior to that, Rich served as Vice President of Business Development sourcing and negotiating over 40 management and advisory service contracts on behalf of Troon. His operational experience stems from 15 years as a General Manager – which led him to three different countries and six different states – overseeing everything from small private clubs to high volume resort destinations.
In 2010, Rich was honored by Golf Inc. Magazine as the "3rd Most Admired Operator in the US" as voted by his peers. In total, he served with Troon for over 20 years and was an integral part of the company's growth from a single property in 1990 to nearly 300 locations worldwide today and over billion dollars in assets under management. Prior to his time with Troon, Rich worked for both Hyatt Hotels and Resorts and the Williams Hospitality Group in a variety of operational roles.
Rich graduated with Honors with a Bachelor of Science degree in Finance from Florida State University.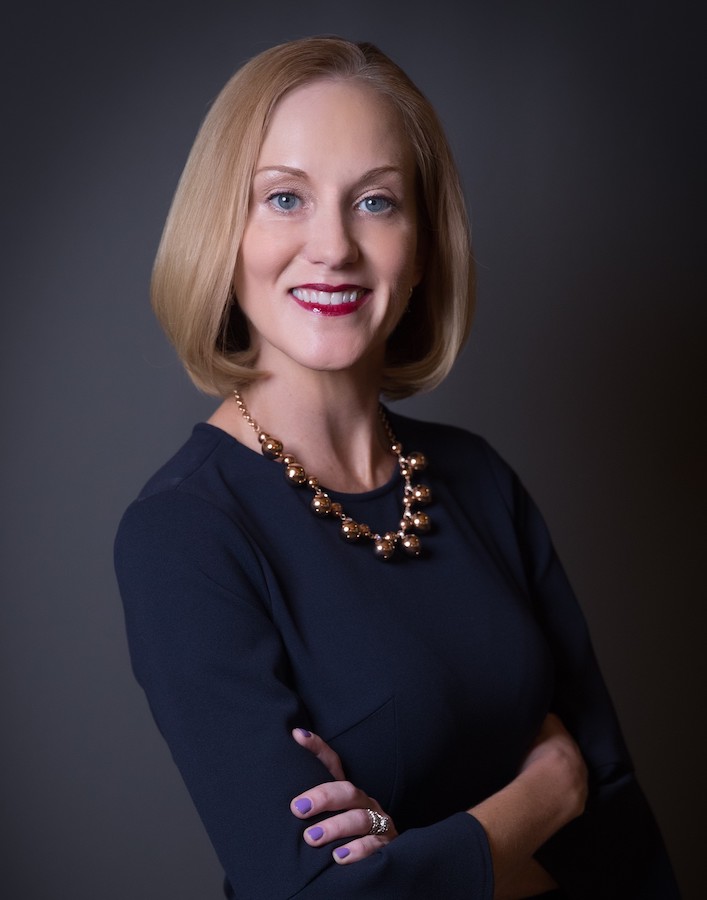 Jenn Engel ('97)
Chief Commercial Sales Officer, Republic National Distributing Company
Jenn Engel is Chief Commercial Sales Officer at Republic National Distributing Company. She began her career in hospitality at the Walt Disney World Company where she held a variety of management positions in banquets, catering, and convention services.
Read More
Jenn transitioned into the alcohol and beverage industry at Anheuser-Busch at the Cartersville Brewery in Georgia, and later held positions with Jackson Family Wines, Wirtz Beverage, and Banfi, where she was the National Business Manager for the luxury team known as Cru Artisan.
Jenn went on to serve as Vice President of Sales and Board of Directors member at Santa Margherita USA, where she oversaw sales and developed strategic and long-term initiatives. In 2020, she transitioned to RNDC, and has successfully led the integration of the on-premise national accounts teams for RNDC and YMCo. She brings a strong track record of building and leading teams while implementing customer-centric and sales-driven programs. Most recently, Jenn became the newest member of WSWA's Women's Leadership Council Advisory Board.
Jenn completed Florida State University's Honors & Scholars Program, and holds a degree from the University of Florida in Food Science and Human Nutrition. She is a Certified Sommelier with the Guild of Sommeliers, and a Specialist of Wine with the Society of Wine Educators.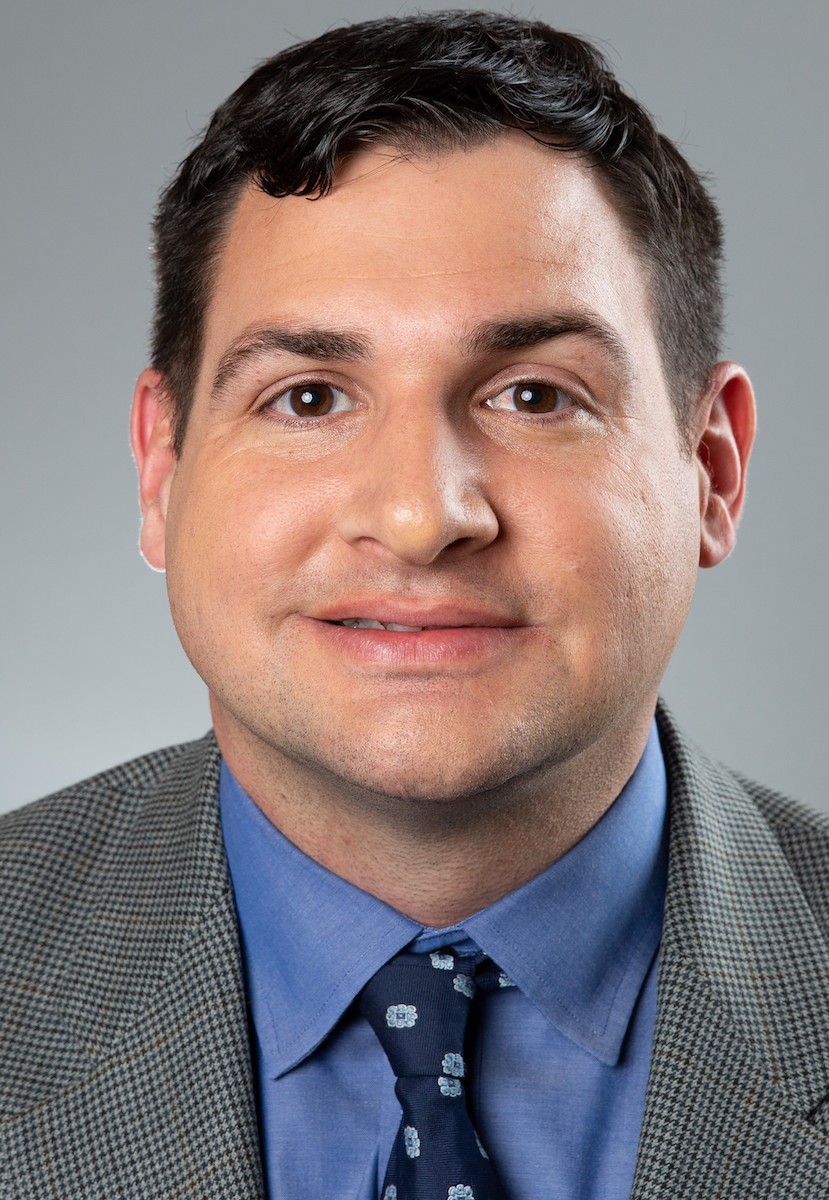 Jonathan Falco ('03)
VP of Global Risk Management & Safety, Encore
Jonathan is the Vice President of Global Risk Management and Safety at Encore - a full service global event production company.
His responsibilities include insurance, claims management, and safety. He leads the development of strategic objectives and ensures effective enterprise risk management for all levels of the organization. Jonathan manages the risk management team, as well as external business partners including brokers, consultants, third-party administrators, and legal counsel.
Read More
Jonathan has over twenty years of experience in the service industry. Prior to joining Encore (formally PSAV), he was the Director of Risk Management for McDonald's. He has also held positions as a safety analyst for Publix, as well as a data analyst for the State of Florida Department of Health.
In 2017, Jonathan served as President of the Risk Insurance Management Society (Chicago Chapter). He's been involved for many years with safety and security committees for the National Restaurant Association and currently serves on a committee with the American Hospitality and Lodging Association.
Jonathan graduated from Florida State University ('03) and earned a B.S. in Management Information Systems (MIS) from the College of Business. Originally from Orange Park, FL, he currently resides in Geneva, IL with his wife Sabine and three children (Alex, Ava, and Anna).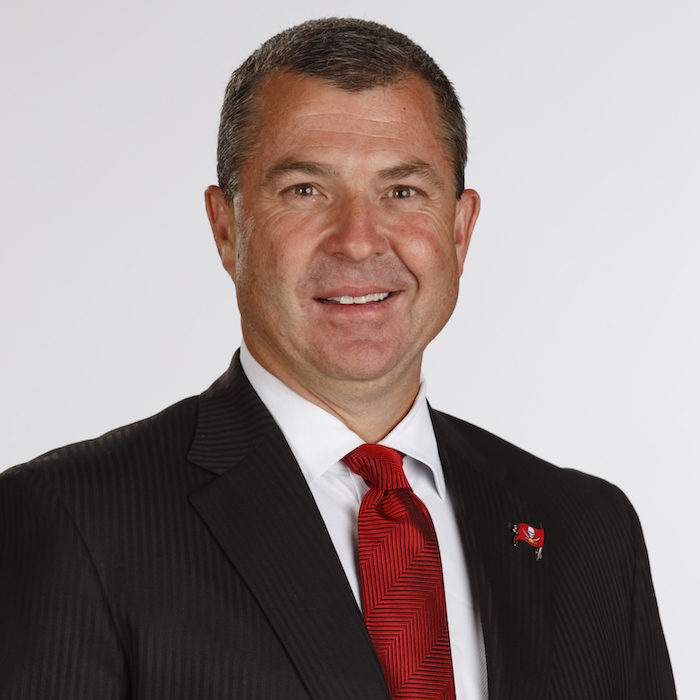 Brian Ford ('89)
Chief Operating Officer, Tampa Bay Buccaneers
Brian A. Ford, Jr., is chief operating officer of the Tampa Bay Buccaneers. He joined the organization in 2006 and he oversees all aspects of the organization's day-to-day business operations and community involvement.
He works directly with team ownership to ensure that Buccaneers fans, season pass members and corporate sponsors receive a first-in-class experience. Under Brian's leadership, the Buccaneers have consistently earned top marks among NFL teams for customer service experience, ranking No. 1 in the league's annual Voice of the Fan report for the fourth time in the past five seasons.
Read More
Prior to joining the Buccaneers, Brian was part of the team that opened Raymond James Stadium as the district manager with Fine Host Corporation in 1998. He remained in that capacity until 2006, when he began his career with the Buccaneers.
An active participant in and around the Tampa Bay area, Brian is a member of the Pediatric Cancer advisory board in addition to serving on the boards of Ronald McDonald House Charities of Tampa Bay, American Cancer Society CEOs Against Cancer, Sports Advisory Council for Special Olympics Florida, Saint Leo University Sport Business Advisory Council, and Tampa Bay Area Chiefs of Police Foundation.
Brian has also been a driving force and annual participant in the team's annual Cut for a Cure event that has raised over $110,000 for the National Pediatric Cancer Foundation over the past four years. Prior to the 2016 season, Brian also became a member of the Honorary Commander 927th Air Refueling Wing, which allows business men and women from the local community an opportunity for an up close and personal experience of the policies, programs and overall mission capability of the United States Air Force.
A native of Miramar, Florida, Brian graduated from Florida State University in 1989 with a B.S. in hospitality administration. He is an avid runner and triathlete and competes in numerous events each year, including a marathon each of the past 13 years as well as several 70.3 Half Ironman events over that same period.
He and his wife, Judy, live in Tampa, and have two sons, Brian III and Brandon. Judy is an active member of the Buccaneer Women's Organization, which hosts charitable functions and community service projects in Tampa Bay throughout the year. The Ford's sons both attended their parents' alma mater, Florida State University.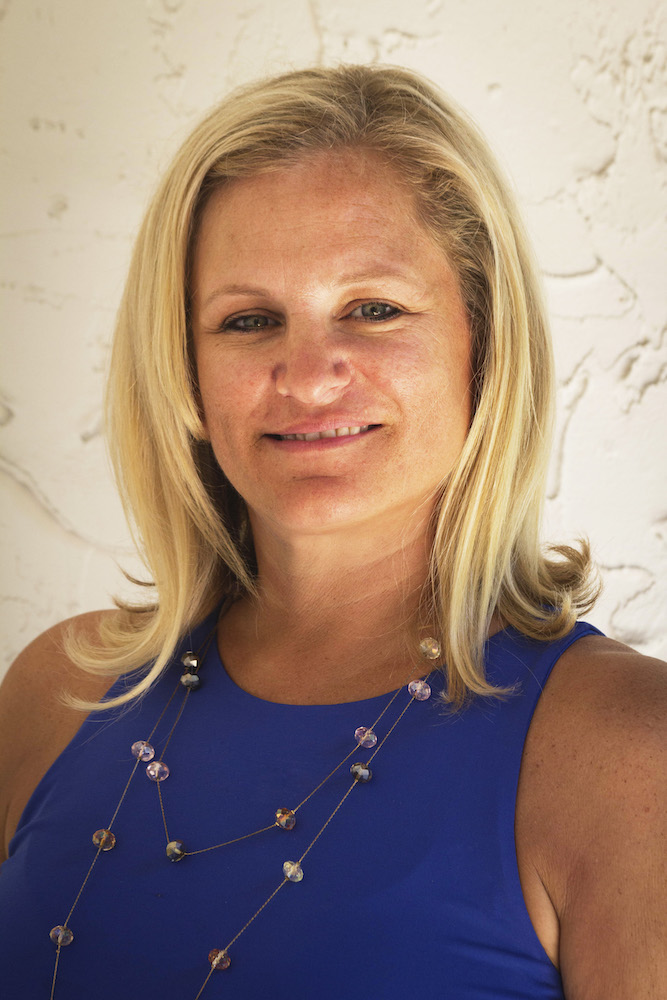 Malaka Hilton ('93)
Owner & CEO, Admiral Travel International
Malaka Hilton has been identified by Travel + Leisure magazine as a top travel consultant for Egypt every year since 2003. She has also earned similar distinctions from National Geographic Traveler and as a top Virtuoso travel advisor.
Read More
Egypt is among her favorite places, and she visits at least a few times each year. "I learn something new every time I go. There is still so much value for the money you'll spend visiting Egypt. Egyptians are warm, friendly, and love Americans."
Custom Egypt itineraries Malaka designs for travelers include exclusive access at the Egyptian Museum and a private opening of Queen Nefertari's tomb in addition to opportunities to engage local residents. Malaka is available to escort private groups, offering an unforgettable night on the town at Cairo's best spots for people watching. She also assists travelers looking to branch out in the region to the Siwa Oasis, Petra, Jerusalem, Red Sea destinations and more.
Although Hilton is recognized worldwide for her expertise as an Egypt Specialist, she designs exclusive experiences with privileged access for guests traveling throughout the world. You would have a hard time finding a destination she hasn't been to and boasts a myriad of connections that will make you feel like the true VIP you are when traveling on an itinerary planned by her.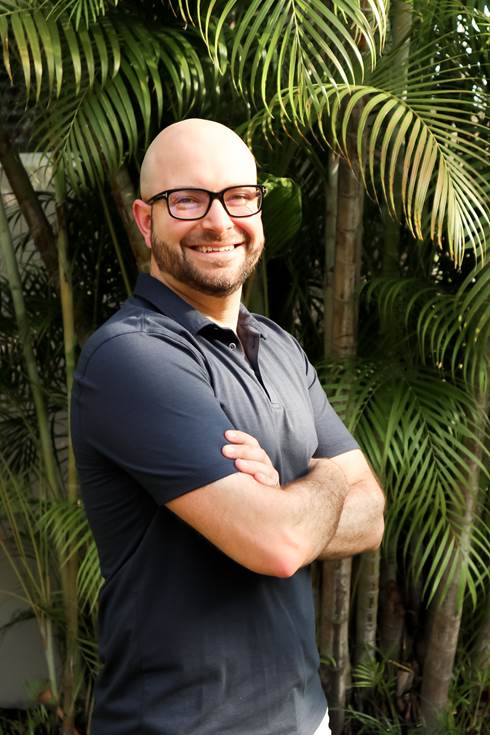 Patrick Jabbour ('11)
VP of Operations, Stay Hospitality
Patrick is a 2011 graduate of the Dedman School, receiving degrees in Hospitality, as well as Economics and Finance. Patrick began his career with the Four Seasons Hotel in Miami working as a Revenue Analyst and worked his way to Hotel Assistant Manager.
Read More
Since leaving Four Seasons, Patrick has worked in Regional Operations for Uber and Cloud Kitchens. Currently, he is with Sonder as Senior Operations Manager for South Florida. Patrick has served as a classroom guest speaker and is active in the Hospitality Mentorship Program.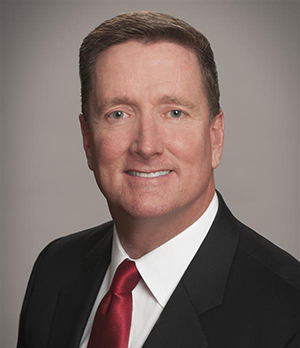 Jay Johnson ('87)
President (West Region), Republic National Distributing Company
Jay Johnson is the President (West Region) for Republic National Distributing Company (RNDC), one of the leading wine and spirits wholesalers in the U.S.
Based out of Grand Prairie, Texas, Jay is responsible for the company's operations in Texas, Louisiana, Oklahoma, Colorado, Indiana, and Kentucky. He is a member of RNDC's executive leadership team, which provides strategic oversight to the company's 22 state footprint.
Read More
Jay's extensive industry experience includes previous leadership roles with Republic Beverage Company, Block Distributing, and E & J Gallo.
He is board member of the Wine & Spirits Wholesalers of Texas and a member of the Wine & Spirits Wholesalers of America. In 2016, Jay was inducted into the Keepers of the Quaich, a society that recognizes outstanding achievement in those who work, write and evangelize about Scotch whiskey.
Jay's leadership extends to his community, where he has served on charitable boards including the United Way of San Antonio, Blocking Out Hunger Charitable Foundation, and Southlake 11:7 Community Church.
Jay earned his Bachelor of Science in marketing from Florida State University and MBA from the University of the Incarnate Word.
He and his wife, Dewi, reside in Southlake, TX with their two daughters — Nicole, a 2018 graduate of Texas A&M University, and Lauren, a sophomore at the university. Outside of spending quality time with his family, Jay enjoys hunting and fishing.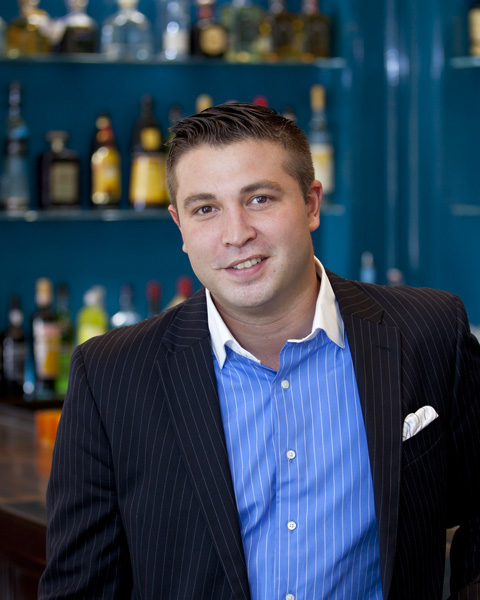 Landy Labadie ('03)
Vice President (Community Solutions - South Region), FirstService Residential
Landy Labadie is the Vice President of Community Solutions for the South Region for FirstService Residential. Labadie brings invaluable expertise to FirstService Residential, with a broad scope of leadership and global hospitality operations, along with a proven track record in delivering exceptional customer experiences, building high performing teams and scalability of processes. Labadie's areas of responsibility include FirstService Residential's hospitality program, front desk and security services, technology solutions, food and beverage services, and vendor programs including value engineering.
Read More
Prior to joining FirstService Residential, Labadie served as Senior Vice President + Chief Development Officer for Club Quarters Hotels, Empowered Hotel Management & Masterworks Development, which manages over 4,000 room keys globally (16 hotels) including boutique, lifestyle, luxury and independent hotels as well as their proprietary brand, Club Quarters. Labadie plays a lead role in business development, strategic partnerships, defining and driving the brand standards globally.
Born in Northern New Jersey with a passion for hospitality and travel, Labadie exudes energy, confidence and pride in his work. Labadie has spanned the globe collaborating with some of the best brands, companies and industry leaders, fine-tuning his skills and hospitality acumen. His leadership style focuses on "inspiration over motivation" and believes that putting his team first is the key to success.
Previously, Labadie had a successful exit from Two Roads Hospitality, where they were acquired by Hyatt Hotels in 2018. Labadie led Two Roads Hospitality, as an executive committee member acting as Senior Vice President. Two Roads Hospitality was a Denver-based, boutique lifestyle hotel company featuring hotels, resorts and vacation residences. Comprised of 5 distinct brands (Thompson, Joie de Vivre, Destination, Alila and tommie) 110 different properties and 200 restaurants, bars and lounges across 10 countries. In addition to these proprietary brands, Two Roads, also managed several Hilton and Marriott branded assets.
During his 20+ years in the hospitality business, Labadie held key executive roles for Two Roads Hospitality, Destination Hotels, Compass Group, Tom Colicchio's Crafted Hospitality, KOR Hotel Group and Noble House Hotels, among others specializing in asset management, operations and food + beverage.
Labadie is an alumnus of Florida State University, proud Seminole Booster and Golden Chief, as well as a current board member of the Florida State University - Dedman College of Hospitality. He is also an active member and past board member of many national and South Florida based organizations and philanthropic endeavors including the Cuban American National Foundation, Latino Hotel Association, AHLA, Sigma Phi Epsilon, March of Dimes, Mercy Hospital, Amigos 4 Kids and others. Labadie currently resides between Miami, FL and Stamford, CT with his wife, Briana, and their 3 children- Landy Alan, Luca and Viviana.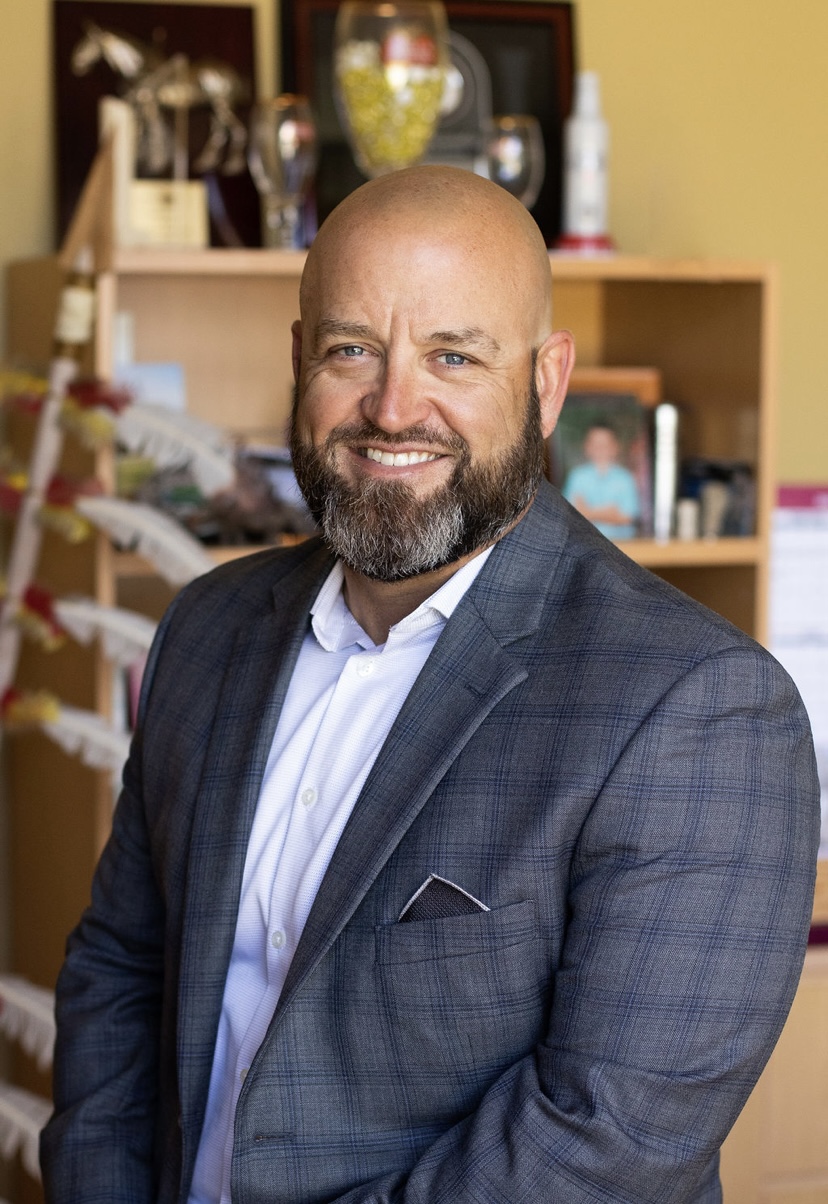 Mike LePorin ('95)
Senior Vice President, Tri-Eagle Sales
Mike LePorin is a 1995 Florida State University (FSU) alumnus. Upon moving back home after college to Punta Gorda, FL, Mike began his career in the beer industry at the age of 20 at Peace River Distributing. Serving multiple roles in operations, sales, and key account management over nine years, Mike and his family decided to move back to Tallahassee to join Tripp and Susie Busch-Transou at Tri-Eagle Sales in 2004.
Read More
Tri-Eagle Sales is the leading Anheuser-Busch and specialty beverage distributor with operations in Tallahassee and Ocala, Florida. Tri-Eagle Sales distributes over 250 beverage brands ranging from domestic beer to fine wine and spirits. In addition, Tri-Eagle Sales leads their market and truly believes "making friends is our business." This mission drives their culture and daily interactions with the community and retailer partners.
Over the past 16 years at Tri-Eagle Sales, Mike has served several roles, most recently being named Senior Vice-President in 2019. Mike oversees the sales, marketing, and operations logistics of Tri-Eagle's 14-county territory in North and North Central Florida. Furthermore, Mike has served on multiple community boards, most notably Leadership Tallahassee and The Foundation for Leon County Schools, where he served as board chair in 2019/2020.
Mike is married to his wife, Betsy, and has four children—all boys. He enjoys tasting beer, golf, fitness, hiking, and most of all, attending FSU athletic events.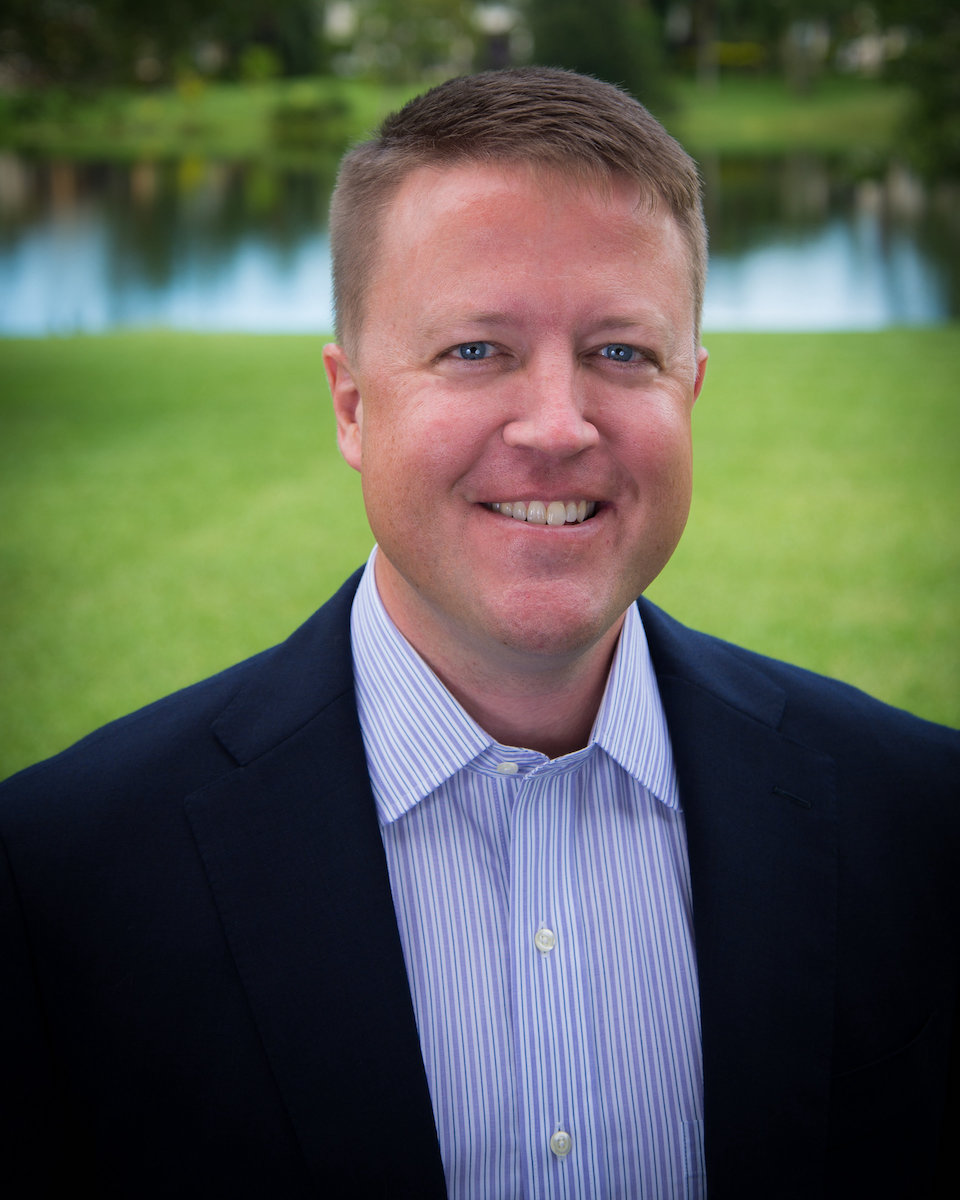 Rob Morris ('97)
Owner/Operator, Chick-fil-A
Rob began his career with Chick-fil-A at the age of 17 in Coral Springs, Florida. Upon graduation from Florida State University's Dedman College of Hospitality, he became one of the youngest franchisees in Chick-fil-A history in January of 1998.
Read More
After "turning around" a difficult franchise in Midland, Texas, he spent four years in Atlanta before opening South Florida's first free-standing Chick-fil-A in 2004. Currently Rob owns and operates two restaurants in West Palm Beach and consults for a third location. He is best known for using his franchises to provide exceptional leadership development opportunities, targeting young adults upon graduation from college. Nineteen current Chick-fil-A franchisees learned and developed under his tutelage. In addition, five of Rob's employees went on to become Chick-fil-A corporate staff members.
Rob is co-chair of the board of directors for Urban Youth Impact, an NGO serving challenged inner city youth in West Palm Beach, FL. He also serves on the board of directors of Global Leadership, an NGO which works with entrepreneurs in Ukraine and China. Furthermore, he serves on the advisory board at Palm Beach Atlantic University's Rinker School of Business and The Titus Center for Franchising. Rob has represented the southeast United States on the advisory board for Chick-fil-A CEO, Dan Cathy, and Chick-fil-A President/COO, Tim Tassopoulous.
His wife, Jennifer, also serves on the board of Global Leadership and is a leadership consultant with clients around the United States and abroad. Rob and Jennifer have three children, R.J., Megan and Allie.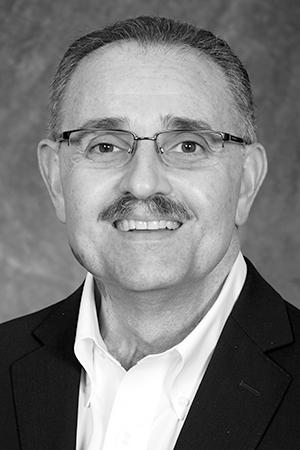 Frank Nardozza ('77)
Chairman and CEO, REH Capital Partners, LLC
Frank Nardozza is Chairman and CEO of REH Capital Partners, LLC, a national real estate and hospitality investment and advisory services firm headquartered in Fort Lauderdale, FL. Frank has over 43 years of diversified experience in real estate and hospitality investment, finance, and consulting and has advised on over $15 billion in real estate and hospitality transactions in his professional career.
Read More
Prior to launching REH in 2001, Frank was a partner and served as the National and Global Real Estate and Hospitality Consulting Practice Leader for KPMG, LLP and KPMG Consulting, Inc. Frank is the founding Chairperson of the U.S. Lodging Industry Investment Council, and currently serves on the Executive Advisory Committee of NYU Hospitality Industry Investment Conference and the Executive Planning Board of the Americas Lodging Investment Summit.
He is also active with many other industry trade associations and forums including the Urban Land Institute, the American Hotel & Lodging Association, and the American Resort Development Association. Frank was recognized by Lodging Magazine in 2000 as one of the top 75 leaders of the US lodging industry and was honored by his induction into the Florida State University College of Business Hall of Fame in April 2013.
Frank has roles at FSU as a Trustee to the FSU Foundation, Chairman of Executive Board of FSU Real Estate Center, and a lifetime member of FSU Alumni Association. Frank also endowed the "Nardozza Real Estate Scholars Program" at Florida State University and funded the Real Estate Program Conference Room for the new College of Business Building.
He graduated from Florida State University in 1977 with a bachelor's degree in Accounting.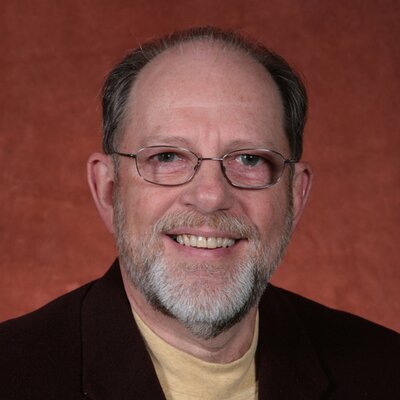 Jim Riscigno ('66)
Chief Executive Officer, Club Specialists International
James A. Riscigno is CEO of ClubSpecialists International, a provider of management and consulting services to resorts, golf courses, private clubs and other service industry organizations.
He received his education in hospitality and business from the Dedman School of Hospitality and College of Business at Florida State University. He also earned an MBA degree from Southern Methodist University in Dallas, Texas.
Read More
Jim began his hospitality career as general manager of a successful Chicago restaurant. In 1973, he started a 40-year career in private clubs with ClubCorp's management and executive teams. During his tenure at ClubCorp, Jim held the position of executive vice president in which he managed all levels of responsibility — negotiating acquisitions and leases, property development, operations (resort, country, city, yacht, and city/athletic), equity conversions, strategic planning, national food and beverage operations, national purchasing and architecture & design.
Upon retiring from ClubCorp, Jim joined the College of Business and Dedman School of Hospitality at Florida State University as executive in residence. He served as director of the school's professional golf management major for eight years and taught in the club management and services management curricula.
Jim is involved in many industry associations: PGA, Club Managers Association of America (CMAA), Council on Hotel, Restaurant, and Institutional Education (CHRIE), and Professional Golf Management Education Association (PGMEA). He is past president and a founder of PGMEA (Professional Golf Management Education Association).
He has been a member of the CMAA educational development team that developed the BMI Golf Management continuing education program for club managers, hosted by Florida State University at World Golf Village.
Jim likes to golf and collect antique and unique cork screws. He is an accomplished woodworker, and in his spare time, he restores and exhibits classic cars. Jim and his wife, Ginger, have been married for 51 years; his son, Jeff, lives in Hollywood, Florida with their grandson, Tyler.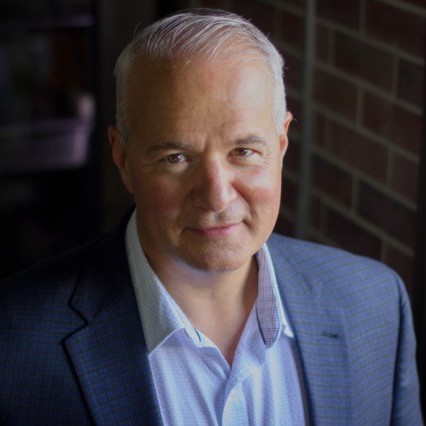 John Rivers ('89)
Founder and CEO, 4 Rivers Smokehouse
Leaving a 20-year career in healthcare, John Rivers retired as president of a $1.5 billion dollar company to pursue a lifelong dream of opening a restaurant. In 2009 John created his first concept, 4 Rivers Smokehouse, which quickly became one of the fastest-growing restaurants in the southeast. With fifteen locations, 4 Rivers Smokehouse and his second and third concepts, the Southern-inspired COOP and the Mexican themed Cantina at Disney Springs, have garnered national recognition.
Read More
MSN named 4 Rivers as the #1 BBQ restaurant chain in the country, Southern Living 4 Rivers as the #1 BBQ restaurants in the South, and Nation's Restaurant News recognized 4 Rivers as one of their top five breakout brands. Restaurant Business named John as one of the Power 20 Leaders in the restaurant industry, Orlando Magazine included him among Orlando's "50 Most Powerful, 15 to Watch", and John has twice been named a finalist for the Ernst & Young Entrepreneur of the Year Award.
John has twice been invited to cook at the prestigious James Beard House in New York City and has enjoyed participating at Food Network's South Beach Wine & Food Festival for the last 8 consecutive years. He has appeared on numerous television shows and has been featured in national publications including Food & Wine, Bon Appetite, MSN, USA Today, Business Insider, and Cooking Light. John authored his first book, "The Southern Cowboy Cookbook," and launched a line of retail and food service and products currently enjoying shelf space at Publix and Costco and being distributed nationally by partners such as Sysco.
A graduate of Florida State University College of Business, where he serves on the Board of Governors, John chairs the 4R Foundation and is the founder of the 4 Roots Farm & Agriculture Center, and Winter Park's largest culinary festival; "Cows 'n Cabs". John lives in Winter Park with his wife Monica and two children, Jared and Cameron where he serves on the boards of numerous school, church, and charity organizations.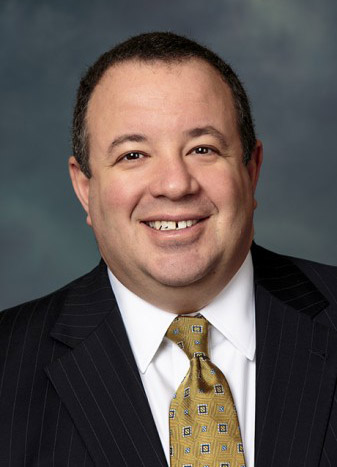 Andrew Rubinacci ('91)
Executive Vice President of Commerical and Revenue Strategy, Aimbridge Hospitality
Andrew is a seasoned hospitality veteran with over 25 years of experience and considered by many in the industry as one of the foremost revenue management and global distribution experts anywhere. He serves currently as EVP, Revenue Strategy for Aimbridge Hospitality.
Read More
He was previously EVP & Chief Commercial Officer for Omni Hotels & Resorts responsible for Marketing, Sales, Loyalty, Revenue Management, Digital Marketing, eCommerce, Distribution and Channel Strategy.
Prior to Omni Hotels & Resorts, Andrew was the Senior Vice President of Distribution & Global Revenue Management for InterContinental Hotels Group (IHG) and was responsible for the leadership of an integrated Distribution and Revenue Management Strategy team. He has also worked with Bristol Hotels & Resorts and MeriStar Hotels & Resorts.
Mr. Rubinacci holds bachelor degrees in business administration, majoring in both marketing and hospitality administration at Florida State University. He has served on the boards of HEDNA, Worldres, HSMAI, Open Travel, Roomkey, and the Dedman School of Hospitality.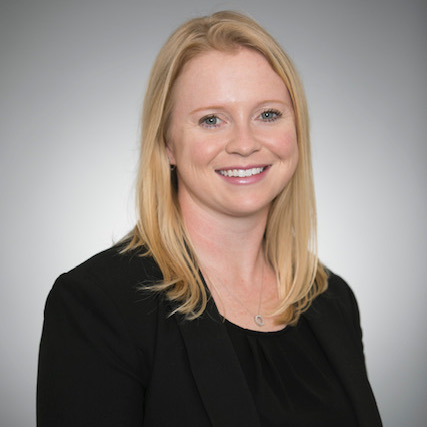 Holly Simmons ('10)
Pricing Manager, PODS
Holly is a 2010 graduate of the Dedman School, as well as a 2011 graduate from FSU with a Master of Business Administration degree.
Holly began her career as an Analyst with Revenue Management Solutions in Tampa, working her way up to the position of Director of Consulting Services and Project Manager.
Read More
As part of her consulting experience, Holly has been published by Nation's Restaurant News, Restaurants Canada Blog and Canadian Restaurant News on topics such as the rising minimum wage and food costs.
Holly recently joined PODS as a Pricing Manager, where she will use her experience to inform pricing strategy.
She has been involved with the university since graduation as an active member of both the Hospitality Mentorship Program and the College of Business Mentorship Program.