Each year, the Dedman School of Hospitality confers the Cecil B. Day Ethics Award upon a highly successful hospitality industry leader, who is recognized for ethical leadership.
Cecil B. Day was known for his unshakeable commitment to faith-based values. To him, that meant treating everyone - from the modest employee to the shrewdest banker - with dignity and respect. In 1970, Day opened the first Days Inn with the goal of providing travelers with clean, comfortable, moderately priced rooms and restaurants. By the time he passed away eight years later, he owned more than 300 Days Inns in the U.S. and Canada. His family sold the company for $639 million.
In 2007, Clint Day, Cecil's son and a 1982 Florida State graduate, established the Cecil B. Day Ethics Award in partnership with the Cecil B. Day family and Florida State University in cooperation with the National Restaurant Association.
2020 Cecil B. Day Ethics Award Recipient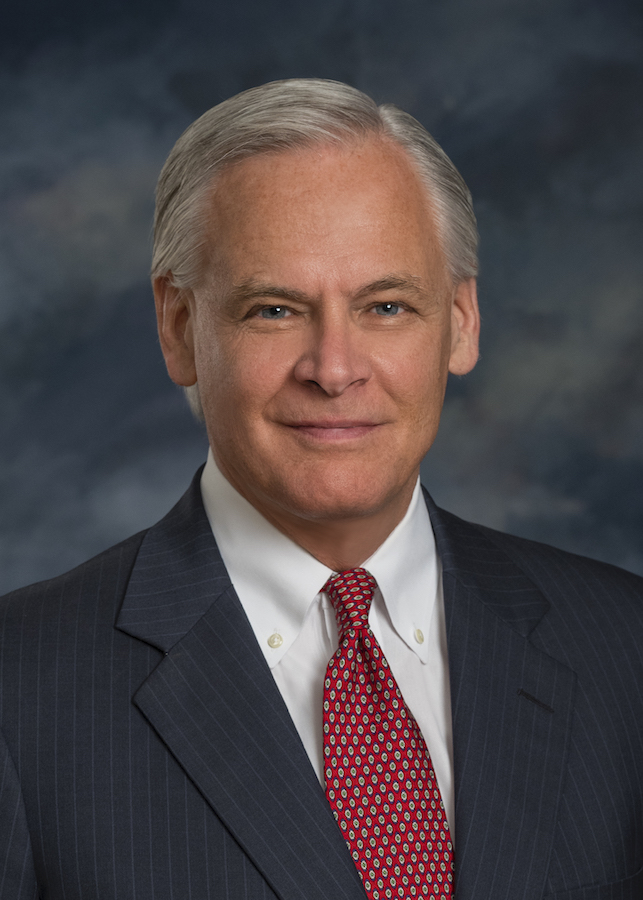 Charles (Chuck) L. Drury, Jr.
President & CEO, Drury Hotels
Chuck Drury is President, Chief Executive Officer and a Director of Drury Hotels Company LLC., a national, family-owned and operated hotel company based in St. Louis, Missouri.
Read More
As president and chief executive officer, he oversees strategic planning and long-range direction for the hotel chain, which operates over 150 hotels in 25 states.
He began his career in the family business in 1966 at age 11 when he began working as a bus boy in one of the hotel restaurants. Since then he has worked in every aspect of the business including construction, development, marketing and hotel management. In 1984, he was appointed to Drury's Board of Directors, and in 1985, at age 30, was elected President and CEO.
He earned a B.S. degree in Business Administration from St. John's University, Collegeville, Minnesota in 1978.
Past Recipients
---
| Year | Recipient | Company |
| --- | --- | --- |
| 2019 | Christopher Nassetta | Hilton |
| 2018 | Sheila C. Johnson | Salamander Hotels & Resorts |
| 2017 | Dan T. Cathy | Chick-fil-A |
| 2016 | Cheryl Bachelder | Popeyes Louisiana Kitchen |
| 2015 | Robert B. Rowling | TRT Holdings, Inc. |
| 2014 | Joel Manby | Herschend Family Entertainment |
| 2013 | Eric Affeldt | ClubCorp |
| 2012 | J.W. "Bill" Marriott, Jr. | Marriott International Inc. |
| 2011 | Richard Rivera | Real Mex Restaurants Inc. |
| 2010 | Michael Kaufman | National Restaurant Association |
| 2009 | Horst Schulze | Capella Hotel Group |
| 2008 | Craig Miller | Sonic Drive-In |
| 2007 | Truett Cathy | Chick-fil-A |
title-inside title-centered
2