As the FSU community begins to explore returning to normal operations, the Little Dinner Series team has discussed at great length how we might return to the intimate evenings, immersive themes, warm service, and great food and beverage that you all have come to love.
Given the waves of new uncertainty surrounding COVID-19, we have made the decision to postpone the Little Dinner Series until Spring 2021. While I know this is disappointing, it is the most favorable scenario for all students, guests, suppliers, partners, and operations team.
Whether you have attended for decades or recently discovered the series, we want to express our deepest gratitude for your support, enthusiasm, and understanding. Thank you.
We miss serving you, and cannot wait to wine and dine with you all again!
The Little Dinner Series is one of Tallahassee's best-kept quality dining secrets since 1957. Each semester, students in the Dedman School work side-by-side with instructors to create a series of four-course themed dinners. Every element – from the menu to décor – is conceptualized by a group of students tasked with planning and managing their own event.
Current Series
---
| Date | Theme | Menu | Tickets |
| --- | --- | --- | --- |
| March 3 | Hansel & Gretel | View Menu |   |
| March 5 | City of Love | View Menu |   |
| March 10 | Pot of Gold | View Menu |   |
| March 12 | Uma Noite em Portugal | View Menu |   |
| March 24 | Written in the Stars | TBA |   |
| March 26 | Sweet Carolinas | TBA |   |
| March 31 | Doo Wop Diner | TBA |   |
| April 2 | Jesters & Jokers | View Menu |   |
| April 7 | Atlantis | TBA |   |
| April 9 | South African Safari | View Menu |   |
| April 14 | Roaring 20s | TBA |   |
| April 16 | Release Your Inner Child | TBA |   |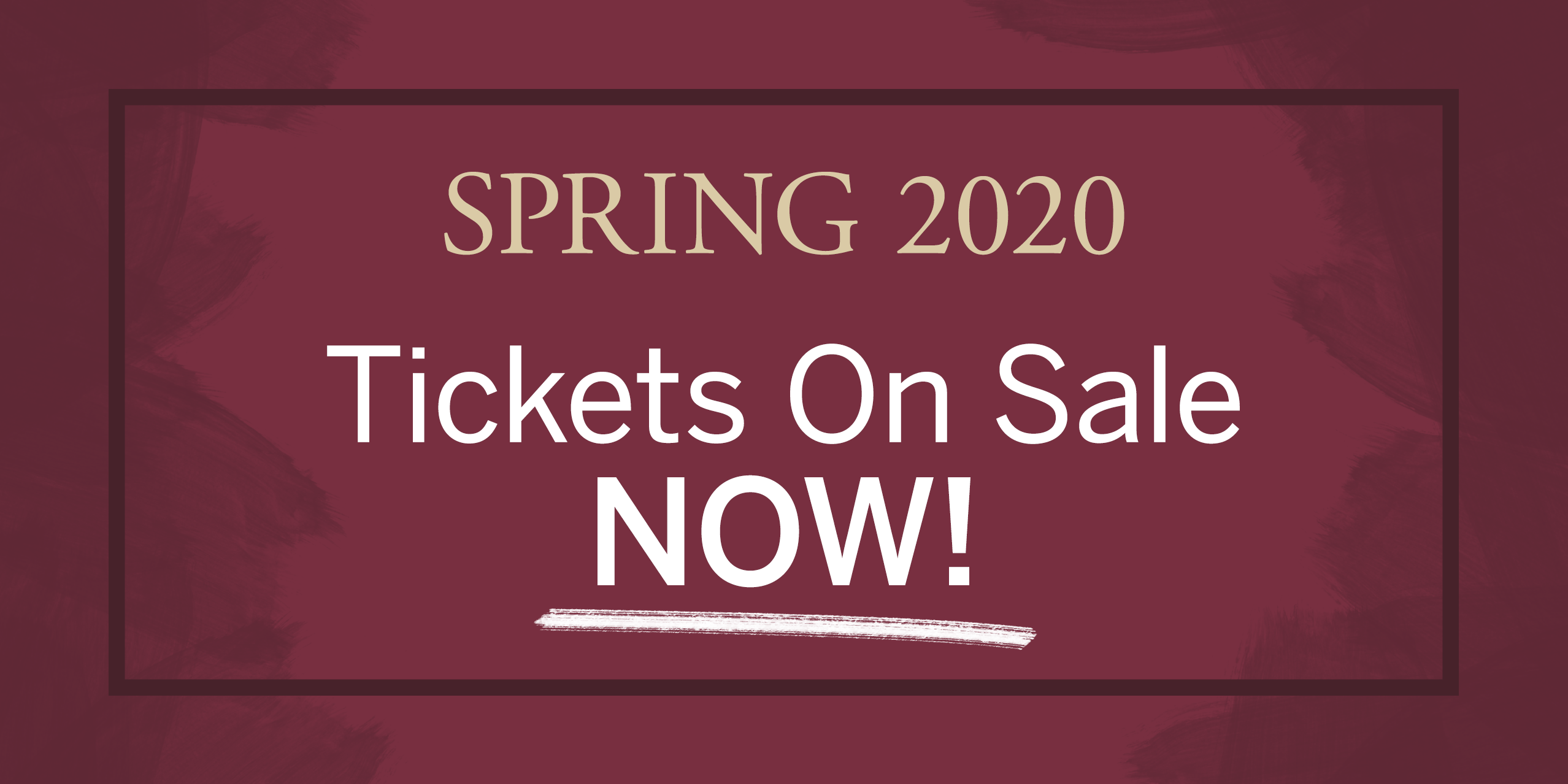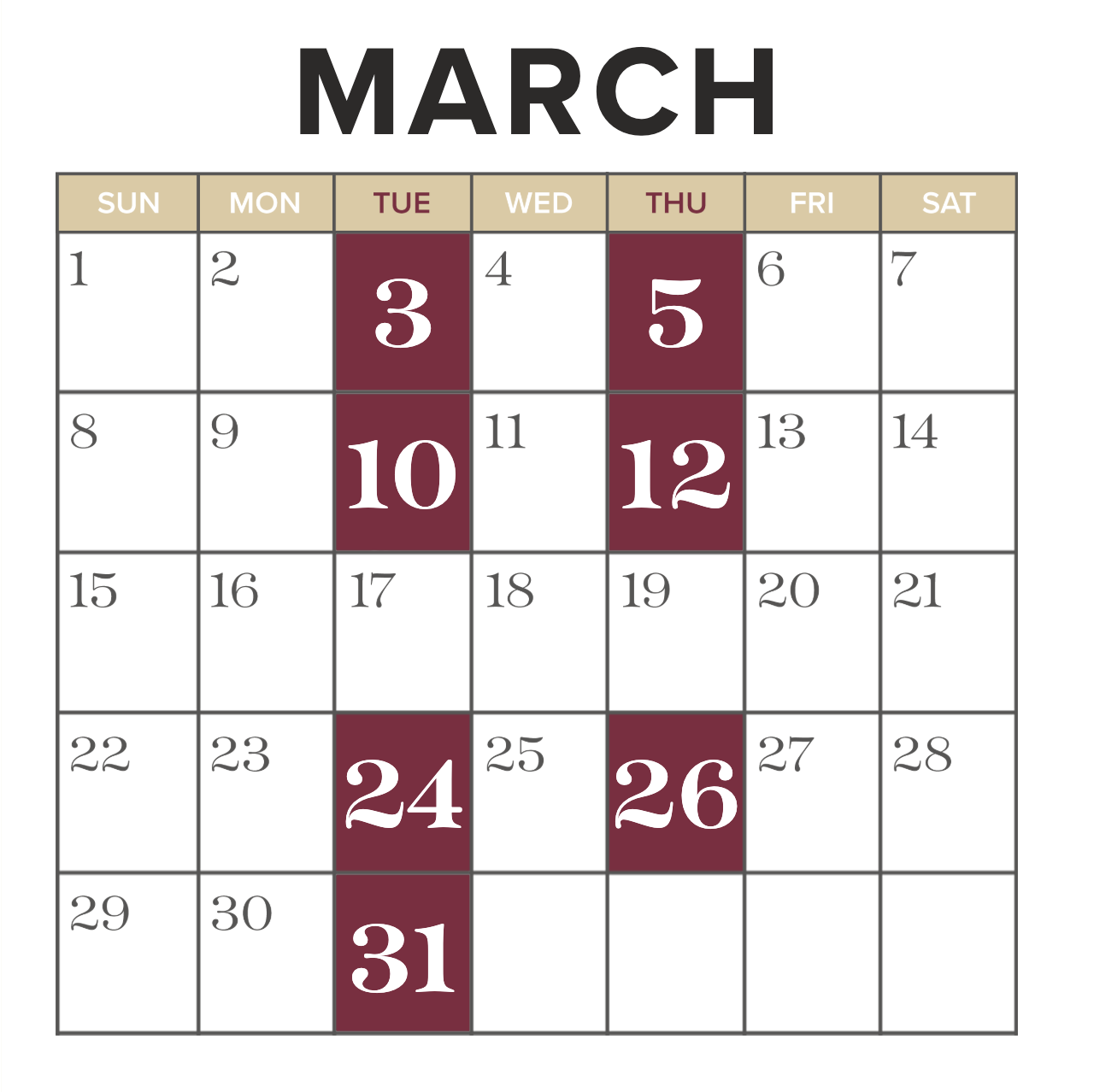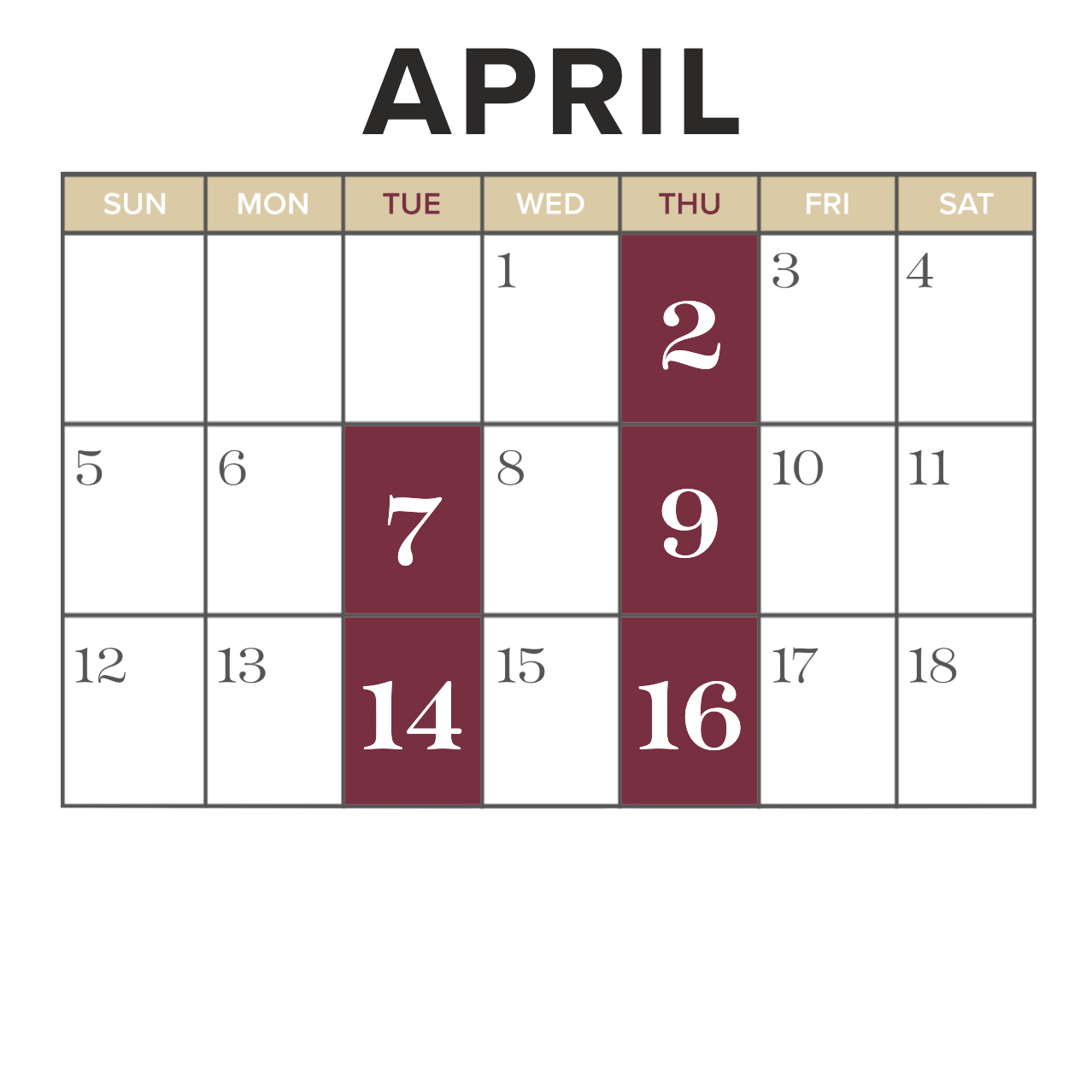 Reservations & Tickets
---
The FSU Little Dinner Series uses Eventbrite for all of its events. Click the button below to view current dinners and make reservations.
The Details
---
  University Center Building B
5th Floor
  $50 per person
(all inclusive)
  6:30PM - Cocktail Reception
7:00PM - Dinner
The cocktail reception includes a signature drink and three hors d'oeuvres. Dinner includes four courses (appetizer, soup/salad, entrée, dessert) with two wine pairings.
No tipping necessary. Reservations are required.
Additional Info
---
Parking
Parking is free and located at the University Center visitor lot, directly in front of Building B. ADA parking is also available.
Attire
No jeans. Blazers are required for gentlemen and complementary cocktail attire for ladies.
Dietary Restrictions
We gladly accommodate dietary restrictions. Must provide advanced notice.
FSU Alcohol Policy
Identification will be requested upon arrival. No person under 21 may consume alcoholic beverages.
Get In Touch
---
Join our e-mail list to find out the dates and when tickets go on sale for each semester.
About the Little Dinner Series
---
Since 1957, students at the Dedman School of Hospitality have gained valuable experience by applying coursework in food service management to this fine dining series created by the late Ashby Stiff.
Stiff was a professor at the Dedman School of Hospitality for 44 years. He directed the highly popular Little Dinner Series as a laboratory extension of his classroom for 25 years. He also served as food critic of the Tallahassee Democrat newspaper for more than two decades, garnering a loyal readership and local celebrity.
Today, hospitality majors continue to create, manage, and implement themed dinners in the Little Dinner Series as part their required senior-year catering management course. Training and working with a professional chef and a front-of-house manager, students spend the semester learning the methods and concepts utilized in the food and beverage industry.
title-inside title-centered
2