Starting in 2022, the Alumnus of the Year award will be the Dedman College of Hospitality Hall of Fame. All previous recipients are automatically inducted into the Hall of Fame.
Nominations are Closed
---
You can submit nominations for the Hall of Fame through the online form.
The deadline is March 31st.
For additional information, contact Alishia Piotrowski.
The Hall of Fame celebrates those who embody the qualities that make the Dedman College of Hospitality at Florida State University an unparalleled place to learn. Inductees are individuals who have excelled in their careers and have made significant contributions to the Dedman College of Hospitality mission.
The Hall of Fame will be presented at the annual Honors & Awards Dinner that will take place this October.
The criteria for selection:
Exceptional career background
Significant professional recognition (industry/association awards)
Community involvement and recognition
Support of the Dedman College of Hospitality and Florida State University
2023 Hall of Fame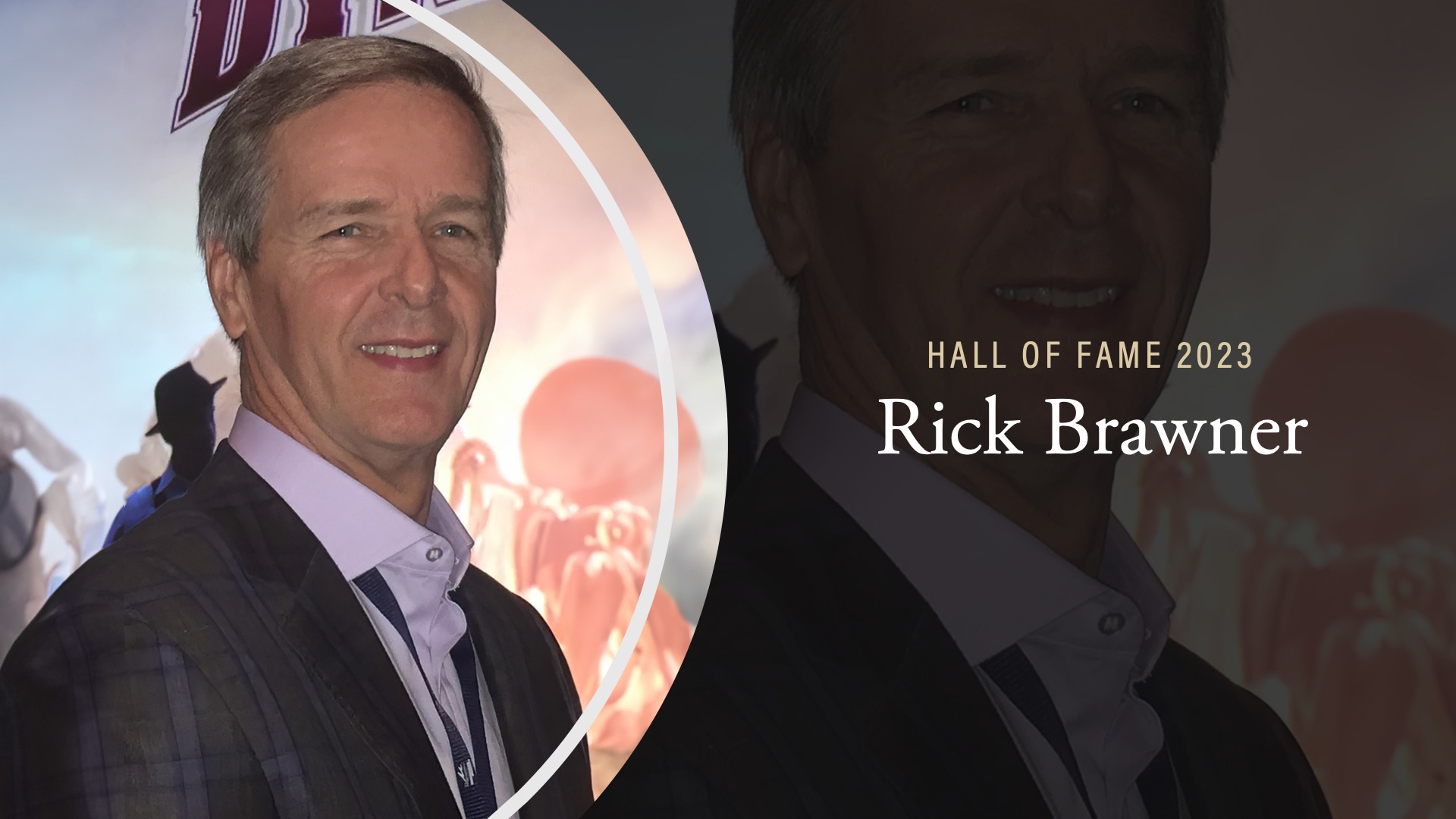 Rick Brawner
Entrepreneur
Rick graduated from the Dedman College of Hospitality with a bachelor of science in hospitality administration. Upon leaving FSU, Rick worked for Marriott in Texas and got his start in the hospitality industry. Through hard work and the relationships he made during his time at Dedman, Rick quickly went on to co-found and build multiple successful companies and has been a "professional entrepreneur" ever since.
Both Rick and his wife Ann are generous supporters of many charities, especially those that focus on supporting animal care and educational opportunities for kids and young adults from different backgrounds and economic means.
Past Recipients
---
Year
Recipient
Position
Company
2022
Nancy and Robert H. Dedman, Sr.
Founder
ClubCorp
2021
Tony Leung ('68)
Owner/Entrepreneur
Subway Franchise
2020
Joe Collier ('84)
President
Mainsail Lodging and Development
2019
Clint Day ('82)
Chief Operating Officer
Restoration Place
2018
Brian Ford ('89)
CEO
Tampa Bay Buccaneers
2017
Janine Budzius ('86)
General Manager & CEO
Philadelphia Country Club
2016
Dale Haney ('78)
President
Gate Hospitality Group
2015
Ted Mosley ('69)
President & CEO
Quorum Hotels & Resorts
2014
Ed Crovo ('69)
Chief Operating Officer
HV Global Group, Inc.
2013
Ty Helms ('79)
Senior VP of Global Sales
Hyatt Hotel Corporation
2012
Carol Dover ('78)
President & CEO
Florida Restaurant and Lodging Association
2011
John Culver ('82)
President
Starbucks Coffee
2010
Joseph Douglas ('83)
Co-Founder
Managing Member
Captiva Restaurant Group
Carlsen Douglas Development
2009
David Gilbert ('78)
Chief Operating Officer
National Restaurant Association
2008
Anne Hamilton ('78)
VP of Resort Sales & Services
Walt Disney World Resort
2007
Chuck Floyd ('81)
COO of North American Operations
Global Hyatt
2006
Cyd Bougae ('75)
SVP of Professional Development
CMAA
2005
Bill Wagner ('67)
General Manager & COO
Shadow Wood Country Club
2004
Jeff O'Hara ('88)
President
AlliedPRA New Orleans
2003
Jeff Bell ('83)
Executive Vice President
Hillstone Restaurant Company
2002
Peter Hubschmitt ('67)
Regional Manager
Marriott
2001
Chris Borders ('75)
General Manager & COO
Atlanta Athletic Club
2000
Ashby Gordon Stiff, Jr. ('57)
Professor Emeritus in Hospitality
Florida State University
1999
Gabriel Brady ('61)
VP of Sales & Marketing
Gate Gourmet
1998
Martha Ann Hall-Ambrosio ('57)
Partner & Vice President
Controlled Cuisine
1997
Ken Creely ('66)
President & CEO
Golf Management Solutions
1996
James R. Steiner, Jr. ('75)
Partner
Abbott Realty
1995
Jim Riscigno ('66)
Executive Vice President
ClubCorp
1994
Ed Staros ('72)
Founder & Executive Vice President
Ritz-Carlton Hotels