Nathan Line Ph.D.
Nathan
Line
Ph.D.
Professor
Cecil B. Day Distinguished Professor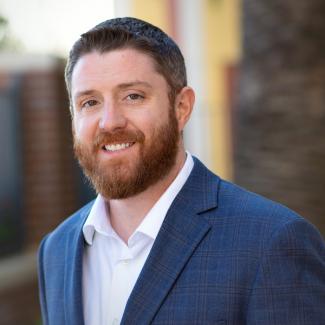 Dr. Nathan Line is the Cecil B. Day Distinguished Professor in the Dedman College of Hospitality at Florida State University. His primary research interests are hospitality and tourism marketing/consumer behavior with a focus on electronic word of mouth. In alignment with these interests, his courses primarily focus on the marketing and management of hospitality and other service-based organizations. More recently, Dr. Line has also endeavored to better the understand the broader role of hospitality for society, outside of the traditionally recognized business applications (i.e., the hospitality industry). Originally studying economics at the University of Tennessee-Chattanooga, Dr. Line received his Ph.D in Hospitality and Tourism Management from the University of Tennessee.
Fields of Study
Hospitality marketing
Consumer behavior
Hospitality and society
Research Methods
Education
Ph.D., Retail, Hospitality, and Tourism Management, University of Tennessee
B.S., Economics, University of Tennessee at Chattanooga
Selected Publications
Line, N., Bilgihan, A., Hanks, L., & Mody, M. The HOST Model: Rethinking the Role of Hospitality in Society. International Journal of Contemporary Hospitality Management.
Line, N., Cho, M. & Hair, J. The implications of research methodologies for hospitality practitioners in an age of consumer and data complexity. Cornell Hospitality Quarterly: Special Issue on Methods, Measurement, and Data Collection.
Line, N., Hanks, L. & Dogru, T. A reconsideration of the EWOM construct in restaurant research: What are we really measuring? International Journal of Contemporary Hospitality Management.
Line, N., Dogru, T., El-Manstrly, D., Buoye, A., Malthouse, E. & Kandampully, J. Control, use and ownership of big data: A reciprocal view of customer big data value. Tourism Management.
Full scholarly account available at Google Scholar
Editorial Board Membership:
Journal of Hospitality and Tourism Research (Associate Editor)
International Journal of Hospitality Management (Coordinating Editor)
International Journal of Contemporary Hospitality Management
Cornell Hospitality Quarterly
Awards
Recipient of 2022 - 2023 University Undergraduate Teaching Award
Recipient of 2020 Journal of Hospitality and Tourism Research "Reviewer of the Year"
Recipient of 2015 - 2016 University Undergraduate Teaching Award