Don Farr Ph.D.
Don
Farr
Ph.D.
Dean
Dedman Professor of Hospitality Management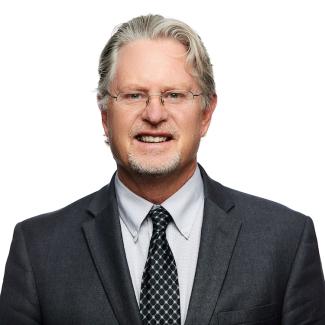 Don Farr is the dean of the Dedman College of Hospitality at Florida State University.
Farr came to Tallahassee from the Pinehurst, North Carolina area and brought with him an extensive career as a PGA golf professional and general manager. He started his journey at FSU in 2007, serving as the director of the PGA professional golf management program housed in the College of Business.
In addition to overseeing the PGA golf management program, Farr assumed the role of assistant director of the Dedman School of Hospitality from 2013 to 2015.
In 2015, Farr became the interim assistant dean of academic affairs at the FSU College of Business. He held that position for nearly two years before returning to Dedman as its director. Farr led the school's separation from the College of Business. In 2017, the Dedman School of Hospitality became an independent program within the university.
The Dedman School of Hospitality was officially designated a college in November 2021, making it Florida State University's 18th college. During this time, the college climbed international hospitality and tourism rankings, rising from #40 globally to its current position of #14 and #7 in the U.S.
Farr is originally from Hershey, Pennsylvania. He earned his undergraduate degree in marketing from Ferris State University, MBA from Campbell University, and Ph.D. in sport management from Florida State University.
His wife, Diana, recently retired as a small business owner. Between the two of them, they have two sons and two daughters: Grant (27), Aaron (26), Tara (23), and Camille (22). In his spare time, Farr enjoys fishing with his wife, traveling, and gardening.