Special events are sporting, business, cultural or other type of activity that occur during a limited to fixed time and aim to generate money, gain publicity, raise awareness, increase or improve reputation, and/or recognize people in an organization or it successes. Events bring people together to celebrate and mark occasions great and small.
A Certificate in Special Events prepares students for various employment opportunities in the special events industry.
Work Setting Examples
business/corporate functions
cause-related
fundraisers
expositions, exhibitions and trade shows
government and civic events
entertainment/leisure
fairs and festivals
retail and marketing events
hospitality and tourism
meetings, conferences and conventions
social/life-cycle
sporting events
Provider Types
government agencies (such as tourism or sports)
non-profit organizations
private corporations
resorts
commercial properties
parks and recreation agencies
private clubs
Criteria for Admission
Courses offered in the Certificate in Special Events program can be taken...
as part of a Dedman College of Hospitality major,
as a concentration of electives with other majors offered through the university, or
as a stand-alone certificate for non-degree students currently employed in special events or a related industry, or those desiring a career change as a path to employment
Application Materials
A completed application form
Current resume
Statement of interest, addressing why they want to earn the certificate and how the certificate will contribute to their goals.
All documents must be submitted in order to be considered.
Remarks
Admission to the undergraduate Certificate in Special Events program is neither a degree program nor a minor.
The submission of an application does not guarantee admission to the program.
Degree seeking students must be accepted to both the University and the Certificate in Special Events program.
Non-degree and transient students must apply for admission through the FSU Admission Requirements Process and then contact the Dedman College of Hospitality for acceptance into the program.
Requirements
Eligible Applicants
any undergraduate student in good standing at Florida State University, or
any individual eligible to enroll as an undergraduate-level non-degree-seeking or transient student
Students must apply and be admitted to the certificate program in advance of beginning the coursework. Those who have begun coursework and desire to earn the certificate must apply and be admitted to the certificate program no later than the semester in which the student completes the second course needed for the certificate program.
Required Courses (12 hours total)
The following course must be taken (3 hours)
| | | |
| --- | --- | --- |
| Course | Description | Hours |
| LEI 4314 | Event Operations and Management | 3 |
Choose three of the following supplemental courses (9 hours)
| | | |
| --- | --- | --- |
| Course | Description | Hours |
| LEI 2318 | Events, Ethics and Sustainability | 3 |
| LEI 3312 | Introduction to Special Events | 3 |
| HFT 3519 | Conventions and Events | 3 |
| HFT 3542 | Event Management | 3 |
| LEI 4561 | Special Events Promotions | 3 |
| LEI 4864 | Technology for Events* | 3 |
It is recommended that students take LEI 4314 as a final capstone course (after completing the three supplemental event courses).
*LEI 4864 has been approved for the Liberal Studies for the 21st Century curriculum (effective Fall 2017). This course is approved for the Computer Competency designation.
Additional Requirements
Earn a grade of C- (or higher) in each of the courses taken
Maintain a cumulative grade-point average of 2.0 (C-) or higher in all undergraduate Certificate in Special Events courses attempted 
Standardized Test Requirements: None
Non-Degree / Transient Applicants: Students must meet any additional requirements the university imposes for admission.
The certificate program must be completed within three (3) years of its initiation.
Course Description
HFT 3519 Conventions and Events provides a comprehensive approach to managing, marketing, and planning conventions, special events, and conferences.
HFT 3542 Event Management is designed for students to learn the important aspects of planning and managing events, with an emphasis on social events such as educational, fraternal, weddings, reunions, religious, fundraising, political and others.
LEI 2318 Events, Ethics and Sustainability provides an overview of ethics and corporate social responsibility in the meetings, conventions, and events industry. Students evaluate the application of ethical practices in the meeting and events industry. The correlation between ethical behavior and corporate social responsibility is also analyzed. Students learn to identify and determine when sustainability related practices are applied to meetings, conventions, and events.
LEI 3312 Introduction to Special Events introduces students to special event planning and prepares them to design and implement a variety of special events for leisure, recreation and park organizations, community organizations, nonprofit agencies, associations, corporations and other organizations.
LEI 4314 Event Operations and Management is an advanced course in event planning and operations that will provide students the opportunity to apply skills and concepts needed to plan and produce successful events.  The focus will be on managerial aspects of events such as financing, economic impact, promotion, and legal issues involved with special events.
LEI 4561 Special Events Promotions presents students with an overview of standard event promotional techniques used by event producers and includes online marketing strategies. Research, creativity, writing, analysis, and organization are skills required to succeed in this course.
LEI 4864 Technology for Events introduces students to the variety of ways computer applications and other technologies are used in the planning, design, marketing and evaluation of events.
Program Faculty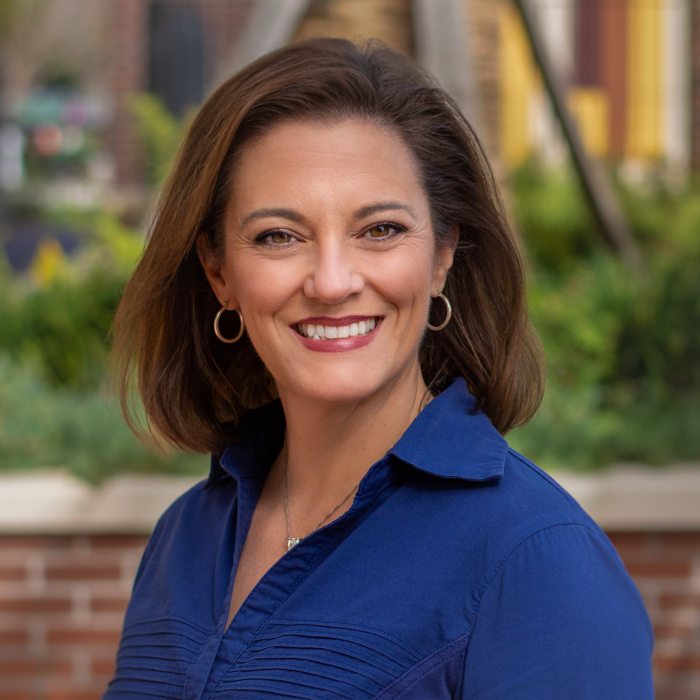 Lydia Hanks, Ph.D.
Associate Professor
Coordinator, Certificate in Special Events
Recreation and Tourism
lhanks@dedman.fsu.edu
850.645.3972