Ohlin takes on new role as director of Strategic Development
---
Ohlin takes on new role as director of Strategic Development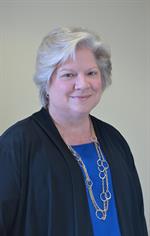 After almost eight years of service as director of the Dedman School of Hospitality, Jane Boyd Ohlin has moved into a new role as the school's first director of Strategic Development.
"I'll be able to focus on the things I love most," said Ohlin. "I'll be assisting with development and alumni relationships, focusing on our European programs in Switzerland and at Krems University in Austria, and other projects that benefit the school in addition to continuing to teach and move forward with my research interests."
Ohlin, who is the Robert H. Dedman Professor of Hospitality Management, has taught at the school since 1989. She also is an alumnus, having earned her Bachelor of Science in hospitality and restaurant management in 1979 before receiving a Juris Doctorate from the FSU College of Law.
Don Farr, the Don & Frances Veller Professor of Professional Golf Management and interim assistant dean for Academic Affairs, has agreed to serve as the interim director of the Dedman School of Hospitality.
"I am very pleased that Don will be serving in this capacity as he is very knowledgeable about the unique aspects of operating our vibrant community," said Ohlin. "Don and I have a history of working well together, and I look forward to our continued, positive working relationship."
60