New frontiers: Dedman students enjoy unique new internships in the US and abroad
---
New frontiers: Dedman students enjoy unique new internships in the US and abroad
October 02, 2017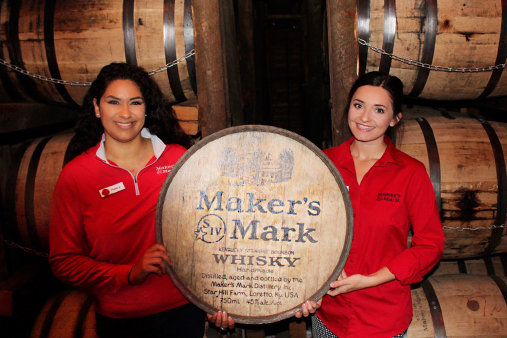 Throughout its 70 year history, the Dedman School of Hospitality has developed internship opportunities at leading hospitality organizations as an experiential component of preparing students for successful careers. Students continue to delight in new  opportunities to add industry experience to their resumes while gaining knowledge of their personal preferences and discovering new worlds in the U.S. and abroad.
"The first time I heard about Maker's Mark was on a flyer outside of the Dedman faculty offices," Hospitality Management and Tourism major Hannah Manassa said. This summer, she and fellow senior Nancy Faragalla became the first Dedman students to intern at the famed distillery.
"Every day here is different," Manassa said. "We receive our assignments at a "morning mashup" meeting. On a given day, we may give tours of the grounds and buildings, work in the gift shop, help guests dip their bottles in wax, manage the tasting room, or sell tickets to guests and answer their questions."
Faragalla says the experience has taught her the value of customer service. "For me, the most rewarding part is the gratitude I receive from visitors after I give a tour. I really enjoy sharing what I've learned and I've even seen positive reviews written about me on TripAdvisor."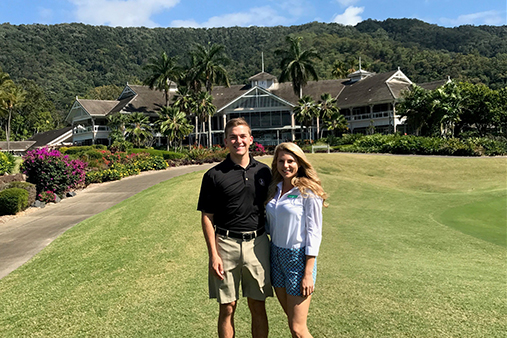 "In many ways, Maker's Mark has prepared me for my future in hospitality," Manassa said. "It's connected me with influential industry people, taught me what to look for in future employers, and prepared me to work with a large team and manage large groups of visitors."
Jim Beam, Heaven Hill and Willett distilleries, also along the Kentucky Bourbon Trail, will join Maker's Mark in providing Dedman students with these uniquely American internships in 2018. At the same time, new opportunities abroad continue to draw students.
"Life in Australia has been absolutely incredible," Global Club Management and Leadership major Cassidy Smith said. "Paradise Palms is a stunning golf resort and a great place to work. One of my favorite things is finding kangaroos hopping around on the course!"
As the first Dedman students with internships at the resort run by Troon Management Company in Cairns, Australia this summer, Smith and fellow intern Kyle Jackson experienced hosting the 2017 PGA Pro-Am "Mercedes-Benz Cairns Classic" tournament.
"Kyle and I shared the title of 'Troon Golf Intern,' but our jobs were very different," said Smith. "He worked in the golf shop each day and I primarily worked with the events coordinator or helped with administrative tasks in the office. Occasionally, I worked shifts in the restaurant or at the resort reception desk."
Smith and Jackson made the most of their days off, enjoying the resort and exploring its extraordinary location. Paradise Palms is located between Australia's Great Barrier Reef and the Daintree Rainforest in tropical North Queensland.
"It's so unique," said Jackson. "I've gotten to snorkel with sea turtles at the Great Barrier Reef, experience a rainforest, hike on the islands along the coast, and drive on the opposite side of the road from the U.S. What more could you want from an internship?"
419