McGinley receives 2018 Emerging Professional Graduate Award
---
McGinley receives 2018 Emerging Professional Graduate Award
October 15, 2018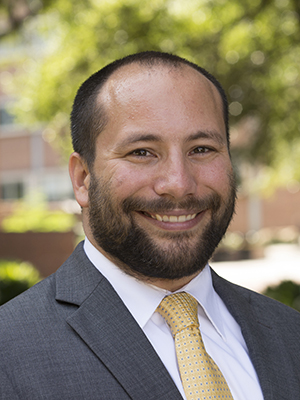 Sean McGinley, assistant professor at Florida State University's Dedman School of Hospitality, has received the 2018 Emerging Professional Graduate Award from the Penn State School of Hospitality Management at Penn State University.
The award was presented to McGinley at the school's 2018 Alumni Awards Reception, held in conjunction with a two-day program bringing distinguished alumni back to engage with students.
Prior to entering the world of academia, McGinley worked in hotel management for six years at the Waldorf-Astoria in New York City, the Crowne Plaza Auckland in New Zealand, and the Fairmont in Pittsburgh, Pa. In 2015, he joined the faculty of FSU's Dedman School of Hospitality, after earning consecutive bachelor's, master's and doctorate degrees at Penn State.
McGinley's research focuses on hospitality careers in the U.S. and abroad, and how people develop professionally throughout their career trajectories. He currently teaches courses in leadership and ethics, sustainable club management, and lodging and luxury hotel management.
Among those joining McGinley at the award reception on Oct. 10 was prior year award recipient, Lydia Hanks, associate professor at the Dedman School of Hospitality. Hanks also came to Florida State University after earning her doctorate at Penn State, in 2012.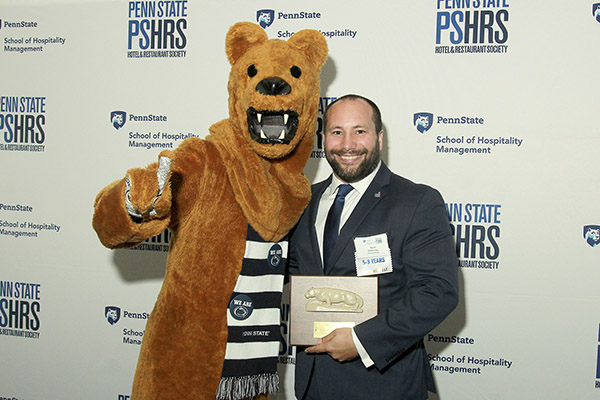 "We are very happy for Sean, and proud to have back-to-back faculty recipients of an award that celebrates young lions within our academic field," said Don Farr, director of the Dedman School of Hospitality.
During the classroom program, McGinley and Hanks presented advice about research, teaching and career progression to a group of Penn State hospitality graduate students.
464