Long-time staff member Alishia Piotrowski joins Dedman School faculty
---
Long-time staff member Alishia Piotrowski joins Dedman School faculty
January 02, 2019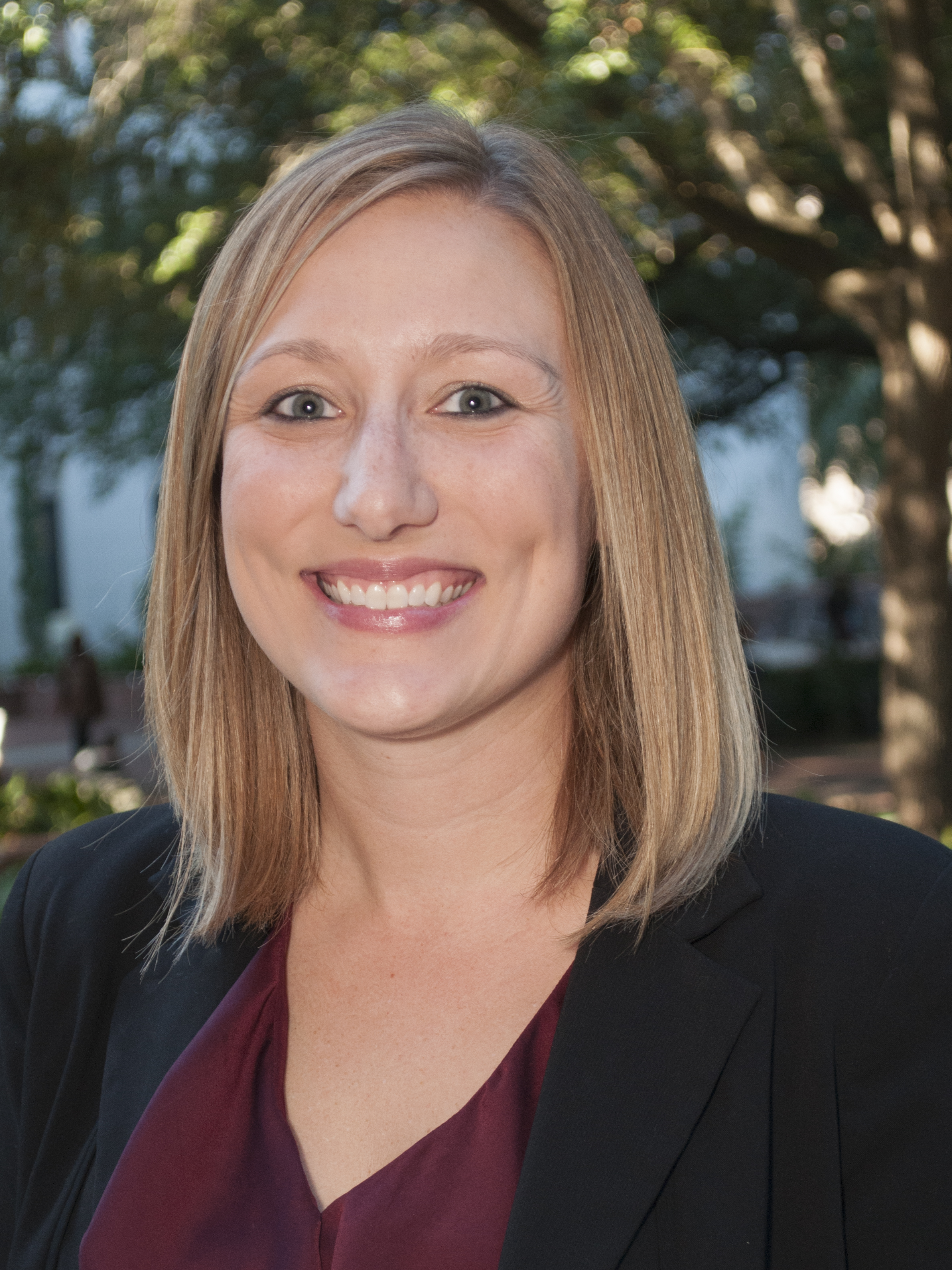 After more than eight years of service as a staff member at the Florida State University Dedman School of Hospitality, Alishia Piotrowski has joined the school's specialized teaching faculty.
Piotrowski is a three-time FSU graduate, holds a doctorate in higher education administration and directs Dedman's Marriott Career & Professional Development Center. She earned an MBA and a bachelor's degree in finance and management at the FSU College of Business.
During her junior year of undergraduate studies at Florida State, Piotrowski took a part-time job working in the office of then Vice President for University Relations Lee Hinkle.
"I absolutely fell in love with working in the university environment," she said. "It's the reason I pursued a position at FSU when I finished my MBA, and why I found my way to the Dedman School."
Piotrowski served her first year at Dedman beginning May 2010 as an office manager, but most alumni and industry partners will recognize her from her seven years as the school's director of industry relations. In that role, she assisted students in finding internships and jobs, worked with industry partners to create opportunities for students, and coordinated the school's industry recruitment events and professional development workshops.
"The thing that makes me love my work most is the gratification I feel when students come to me and thank me for helping them get the jobs or internships of their dreams," said Piotrowski. "I'm in a unique position where I can see how what I do on a daily basis can directly impact someone's life."
In her eight and a half years as a staff member, Piotrowski has seen many changes at the Dedman School of Hospitality — it became an independent school under FSU's Office of the Provost, it expanded services provided to students and faculty, and it grew its staff size. During the same period, Piotrowski was engaged and married, gave birth to a now three-year-old daughter, and earned a doctorate in education.
When Dedman's Marriott Career & Professional Development Center opened in October 2018, Piotrowski was chosen as director. In addition to her previous duties, she took on managing the center's budget, expanding services offered to students, and launched a new hospitality mentor program.
Piotrowski's completion of her doctorate and her track record at the school, along with the school's need for additional faculty with expertise in finance and leadership, led to her being offered a position with the school's specialized faculty. She recently began teaching Dedman's hospitality leadership and ethics course.
"Alishia has excelled at every position she's held at the Dedman School," said Don Farr, the school's director. "She's a natural leader, who does everything in a timely, quality manner. With her academic and professional qualifications, we also expect her to teach our hospitality financial analysis course in the future."
"I've dreamed of teaching for years and it's finally becoming a reality," said Piotrowski. "This is a very exciting time at the Dedman School. Over the last eight and a half years we've come a long way, and I fully intend to be here to see what happens over the next eight and a half years."
478