A faculty interview with Jane Boyd Ohlin
---
A faculty interview with Jane Boyd Ohlin
January 24, 2018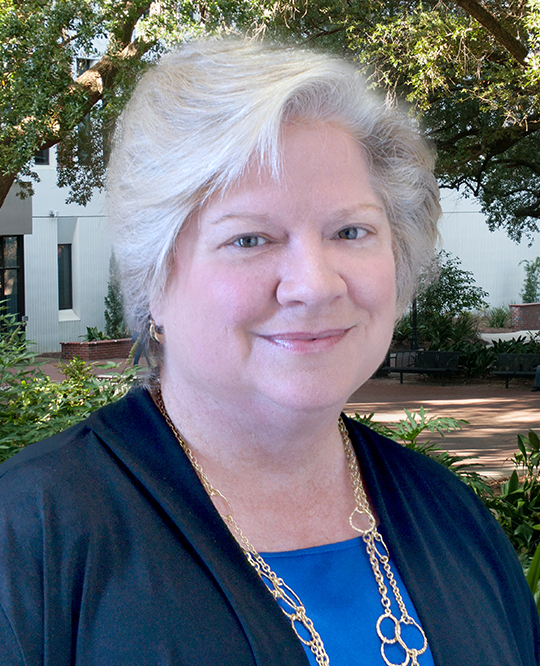 Jane Boyd Ohlin has taught at the Dedman School of Hospitality since 1989. She served as the school's director from 2008-2015, and is now its director of strategic development. Ohlin earned her bachelor's degree in hotel and restaurant administration at Florida State University in 1979 and worked in the hospitality industry before and after receiving her juris doctorate at FSU's School of Law in 1986.
DSH: How did you decide to major in the hospitality program at Florida State University?
Ohlin: I grew up in Tallahassee. When I was fourteen, some friends and I were talking about majors at FSU and someone mentioned hotel and restaurant administration. I was instantly drawn to it because I loved traveling and entertaining more than anything. I asked my mom to drive me to FSU, so I could get to the department. I met then chairman of the department, Professor Dick Almarode.
The program in the late 1970s was close-knit and noted for its faculty, who cared deeply about each student. Dick Almarode, Ashby Stiff, Bob Webb, Dave Pavesic, and Elizabeth Schmidt were mentors to us all.
DSH: After graduating from the school in '79, what were your experiences in the hospitality industry, and what led you to earn your juris doctorate at Florida State?
Ohlin: My first job after graduation from FSU was as a dining room manager at the Hilton Inn in Bossier City, Louisiana. It was much more challenging than I imagined. I worked 84 hours every week. I was told by an employee in my department that I was the "17th dining room manager in 24 months." I was mortified. I stayed 6 months before returning to Tallahassee. I met with my mentor, Dick Almarode, and he suggested I interview with Shamrock System, a contract food service company. I had a great interview and joined the company as an assistant food service director of a retirement community in Dothan, Alabama. Within three months, I was offered a position in Batavia, Ill. I moved to Illinois, where I loved my job, and met my future husband, John Ohlin.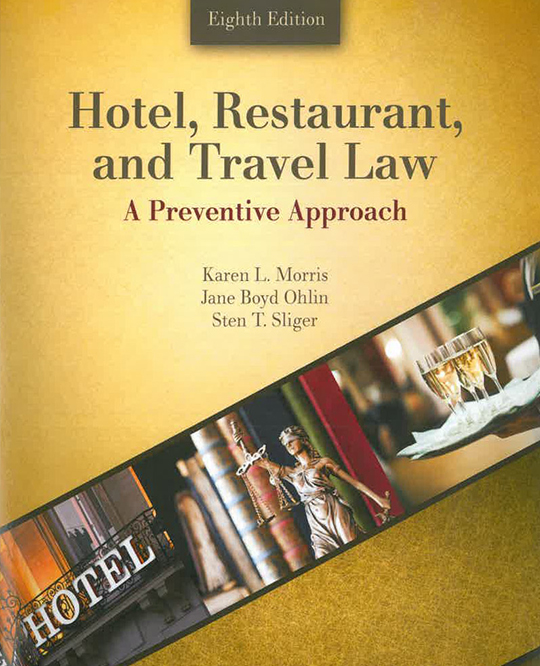 Three years later, I was told the company was planning to make me an area manager in Chicago. I decided it was time to either commit to a long-term career in contract food service or go in another direction. I decided to attend law school with the intention of becoming a lobbyist for the National Restaurant Association.
DSH: How did you come to join the faculty of the school in 1989? What are your memories of the school from the '90s and '00s?
Ohlin: After law school, I was hired by Laventhol & Horwath, CPA, to be a business consultant in their leisure time industries division. I enjoyed the position because it was intriguing work, with wonderful colleagues and friends, and it allowed me to travel. In fall of 1988, I had a telephone conversation with Dick Almarode, and he mentioned that Dedman (then, the Hospitality Administration Department) needed to hire a professor who could teach financial management and law. With my background at Laventhol & Horwath and my juris doctor, I was qualified. I jumped at the chance to join my beloved alma mater.
My early memories of the late 1980s and 1990s were of us being housed in the William Johnston Building next to Landis Green. Our faculty, staff and students were very much a "family." We all knew and cared about each other's success. I'm happy it's still the same today. Our culture is one every student and alumnus can be very proud of. We moved to the University Center building in December 1997. The facilities were state of the art and very impressive. We settled here easily and enjoyed more visibility and recognition as a result.
DSH: What led to you become director of the Dedman School of Hospitality in 2008? What are your fondest memories from your seven years as director?
Ohlin: The Dean of the FSU College of Business at that time, Caryn Beck-Dudley, asked me to serve as the director. I was honored to be asked. My fondest memories are of the outstanding faculty and staff we brought on board during my tenure as director. Our family-like culture is very important to all of us. I feel very fortunate that we were able to make that bond even stronger by hiring outstanding people to educate, mentor and advise our students.
DSH: In January 2017, you became director of strategic development for the Dedman School. What has been your focus since then?
Ohlin: In this capacity, I am responsible for ensuring the quality of many of the international academic experiences we make available to our students. For example, I have a great deal of interaction with our student exchange program near Vienna, Austria. We continue to educate our students in Leysin, Switzerland, each summer and I make sure all details are arranged. I am involved in training international students who come to the Dedman School during the summer in anticipation of interning at Disney. I also work with our director, Don Farr, on special projects that benefit the school. I recently completed co-authoring a hospitality law textbook.  
DSH: What course(s) are you currently teaching? What would you recommend to students about our program at Florida State and a career in hospitality management?
Ohlin: I am teaching hospitality law and also management of service organizations. My advice to students is to embrace every opportunity to enhance their insight into the industry. Participating in an international experience or study abroad would be at the top of the list. Scholarships make it possible for many to participate. Also, take time to meet industry leaders, participate in high-quality internships, volunteer as a student ambassador, get outstanding practical work experience, and get to know the other students, faculty and staff. Appreciate that sound, professional relationships are the foundation of career success.
Jane Boyd Ohlin: The basics
Title: Director of Strategic Development, Dedman School of Hospitality, Florida State University
Degrees: J.D., Florida State University; B.S., Hotel and Restaurant Administration, Florida State University
Learn more: Jane Ohlin's curriculum vitae.
425