A faculty interview with Dedman's Cynthia Johnson
---
A faculty interview with Dedman's Cynthia Johnson
April 12, 2019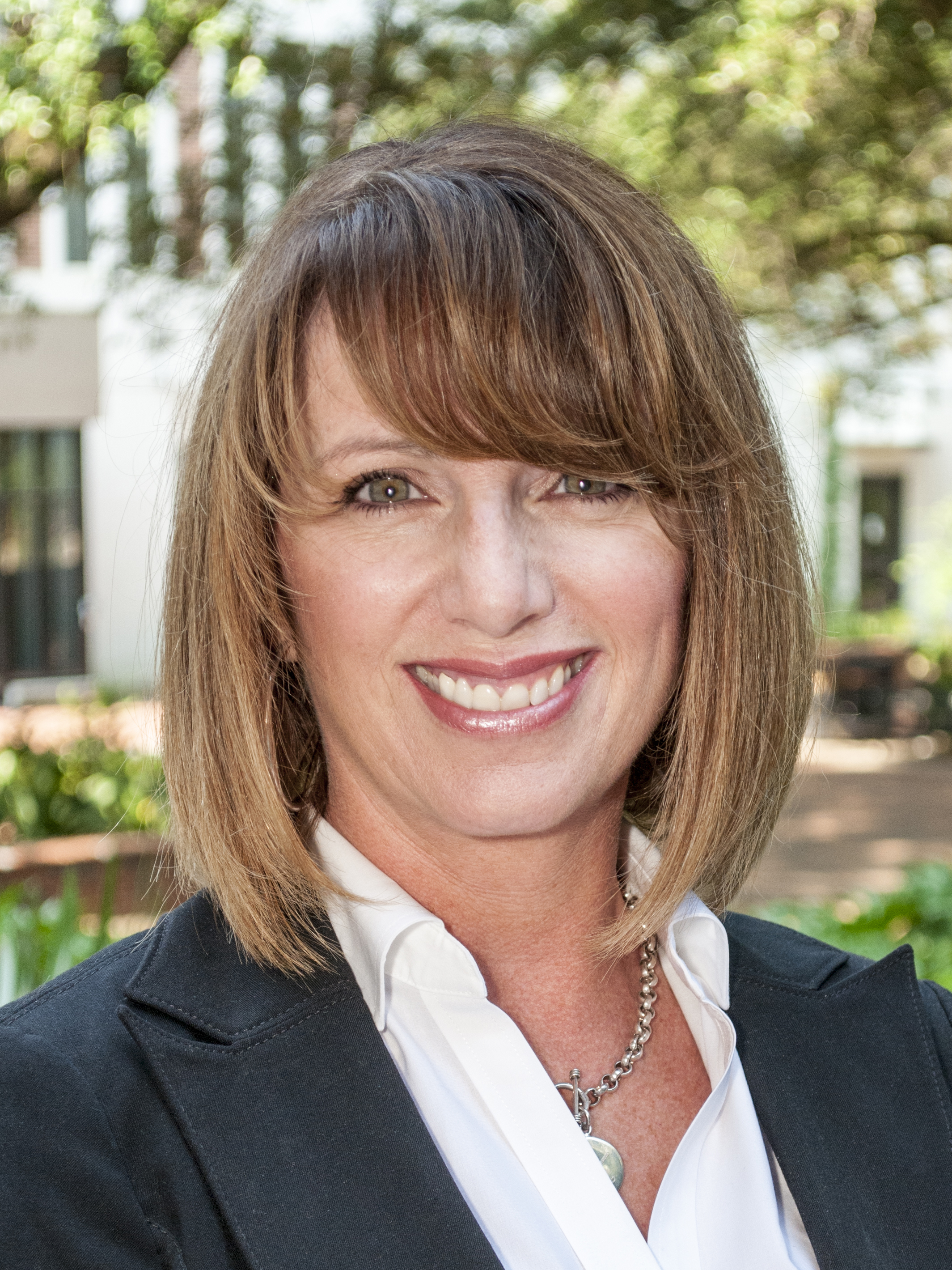 Cynthia Johnson, CHE, serves as director of the Global Club Management & Leadership Program at Florida State University's Dedman School of Hospitality. She holds a Master of Science in instructional systems from Florida State University, a Bachelor of Arts in public relations and Chinese from the University of Massachusetts, Amherst, and a certification as a Certified Hospitality Educator (CHE) from the American Hotel & Lodging Educational Institute.
In addition to her directorship, Johnson serves as a member of the school's faculty, teaching courses in hospitality, private club, and golf management. She previously served as the internship director of the school's PGA Golf Management Program, touring and developing relationships with the world's most renowned private clubs and golf courses. She serves as the faculty advisor for the student chapter of the Club Managers Association of America (CMAA) at Florida State University.
Johnson also has professional experience as the owner/operator of a consulting firm, which specializes in service assessments, training, and staffing for private clubs and events.
DSH: What is your hometown? How did you become interested in the hospitality industry? How did you come to learn Chinese?
Johnson: I'm originally from a small town in northeastern Connecticut, called Willimantic. I always worked in the service industry and my jobs were all related to hospitality — managing the night shift at a local restaurant, as a prep cook at the UMASS University Club, or working in a golf shop at the local golf course. I even worked as a housekeeper in a tourist hotel on the Cape and got fired because my teammate didn't vacuum under the beds. That teammate happened to be my sister!
I majored in Chinese because I excelled in foreign languages in high school and my guidance counselor advised me to take on a language that would challenge me. He recommended Russian but I chose Chinese. I'm glad I did because it broadened my view of the world and made me aware of a culture that I knew absolutely nothing about.
DSH: How did you come to Florida State University and the Dedman School of Hospitality?
Johnson: I applied to the Dedman School because they had an opening that sounded interesting to me.  I had owned and operated an events management and design firm for ten years and was burning out. I thought the field of education would be more rewarding.
DSH: What are your fondest memories since joining the school in 2007?
Johnson: I've had many incredible experiences at the Dedman School, but I think my fondest memory happened very recently. I witnessed my student association become National Student Chapter of the Year at the CMAA World Conference. It actually brought tears to my eyes. The students worked so hard for it. It was a huge accomplishment and I think it will be one of my fondest memories for a long time.
DSH: You have visited many of the world's top golf clubs and resorts in the process of placing hundreds of students in internships. What was your most memorable experience?
Johnson: I think it was when I was able to golf the Old Course in St. Andrews, Scotland. It was a rainy, cold and miserable day in the summer. I had met with our students who were working an internship there and the executive team asked me if I wanted to play the course.
I was both excited and scared at the same time. I played horribly, but it was almost a religious experience. To walk in the footsteps of history's best golfers, at the home of golf, is a feeling I will never forget!
DSH: You were instrumental in developing and launching the school's Global Club Management & Leadership curriculum and program. Tell us about it.
Johnson: I'm proud to have been part of creating a great program. I loved our former PGA Golf Management program. It inspired my passion for the golf and club industry, but it just wasn't working at Florida State. There was an opportunity to continue educating students about the industry. It just took some creative thinking.
Dr. Farr and I worked for more than a year on refining and tweaking a Global Club Management & Leadership curriculum — writing learning objectives and determining final learning outcomes. It was a great experience. I'm really appreciative for the opportunity to have worked on the project, and thankful for the support we received from the university and the Dedman School faculty.
DSH: In 2017, you were a recipient of a faculty internship from the Club Foundation of the CMAA. What was that like?
Johnson: Having placed hundreds of students in fantastic internships over the years, it was really cool to be in their shoes. I was in London teaching abroad that summer, so I thought it would be interesting to complete my internship in the U.K. I chose a club called the Goodwood, which is about an hour outside London in the southern part of the country.
It was the most unique club I have ever connected with. I felt like a student starting a new internship, and even had butterflies in my stomach the first day, but the people at Goodwood were wonderfully welcoming. I worked in their golf shop, assisted with two tournaments, and shadowed their managers. I developed a great relationship with the club, and as a result we have a student interning there this summer.
DSH: You have been visiting and placing students in top 100 golf clubs and resorts worldwide for a long time. What is that like?
Johnson: It's the part of my job that I enjoy the most. There's nothing like seeing the excitement in students when they get offers for internships at their dream clubs. I'm very lucky. I've placed students all over the world, but I love it when they return to campus and rave over their internships. It's also gratifying to crack a tough nut — a club that has never taken an intern, or one from FSU, who finally agrees — especially when it is highly ranked. 
DSH: What courses are you currently teaching? What would you say to students interested in careers in hospitality and private club management?
Johnson: I currently teach Introduction to Global Club Management, Global Club Governance & Operations, International Travel & Culture, and Introduction to Hospitality.
I get really excited when a student comes to me to discuss careers in our industry. I'm so passionate about it and I see so much potential for them. It's an industry with continual growth, unique opportunities, a fast track to management, and so much more. My daughter was even convinced to go into the field and will be here in the fall as a major. If a student has the right personality for it, they can't lose.
Cynthia Johnson: The basics
Title: Director, Global Club Management & Leadership Program, Dedman School of Hospitality, Florida State University
Degrees: Certified Hospitality Educator (CHE), American Hotel & Lodging Educational Institute; M.S., Instructional Systems, Florida State University; B.A., Public Relations and Chinese, University of Massachusetts, Amherst
Learn more: Cynthia Johnson's curriculum vitae.
492