Dedman supporters shatter school's Great Give goal with generosity
---
Dedman supporters shatter school's Great Give goal with generosity
April 01, 2019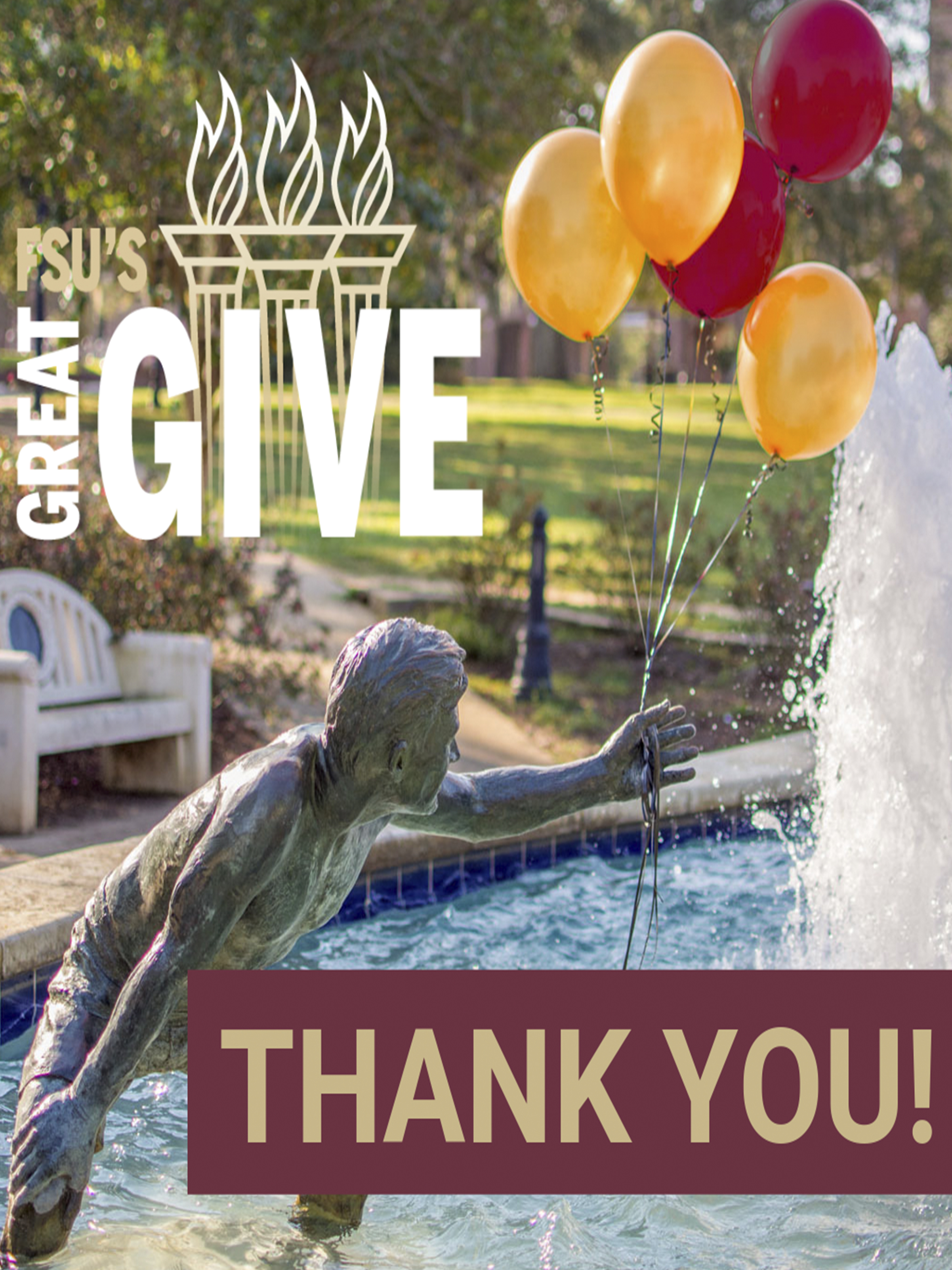 An extraordinary outpouring of generosity by supporters of the Florida State University Dedman School of Hospitality during FSU's Great Give, March 28–29, shattered previous records and current expectations.
During the 36-hour online campaign, donors to the Dedman Hospitality Internship Travel initiative contributed $8,462 — more than 2 ½ times the set goal of $3,500.
"This is great news for students who cannot afford to consider some of our elite internships because of travel costs," said Don Farr, director of the Dedman School. "One day, we hope to guarantee this kind of support to every student who needs it."
Some students only look at internships in Tallahassee because the cost of traveling to a large city elsewhere in the U.S. or abroad is prohibitive. "These students may miss out on life-changing opportunities to network with the crème de la crème in our industry in major hospitality markets throughout the world," said Farr.
"This is a huge accomplishment that wouldn't have been possible without our phenomenal alumni, friends, faculty, staff and students," said Sarishni Patel, the school's director of development. "FSU's Great Give proves that every gift — no matter the amount — can add up to make a significant difference. We're grateful to all our donors, especially the Ian Trent Taylor RIPITT Foundation for their generous campaign match."
The Ian Trent Taylor RIPITT Foundation Inc. is an organization memorializing the life of former FSU hospitality major Ian Trent Taylor by supporting philanthropic endeavors that recognize his talents and interests. The Ian Trent Taylor Memorial Scholarship provides annual financial support for majors at the Dedman School of Hospitality.
If you are interested in learning more about FSU's Great Give or about opportunities to give back to the hospitality programs at Florida State University, please contact Sarishni Patel or Josh Harkness.
491