Dedman sees record-breaking success in tenth annual FSU Great Give
---
Dedman sees record-breaking success in tenth annual FSU Great Give
March 17, 2021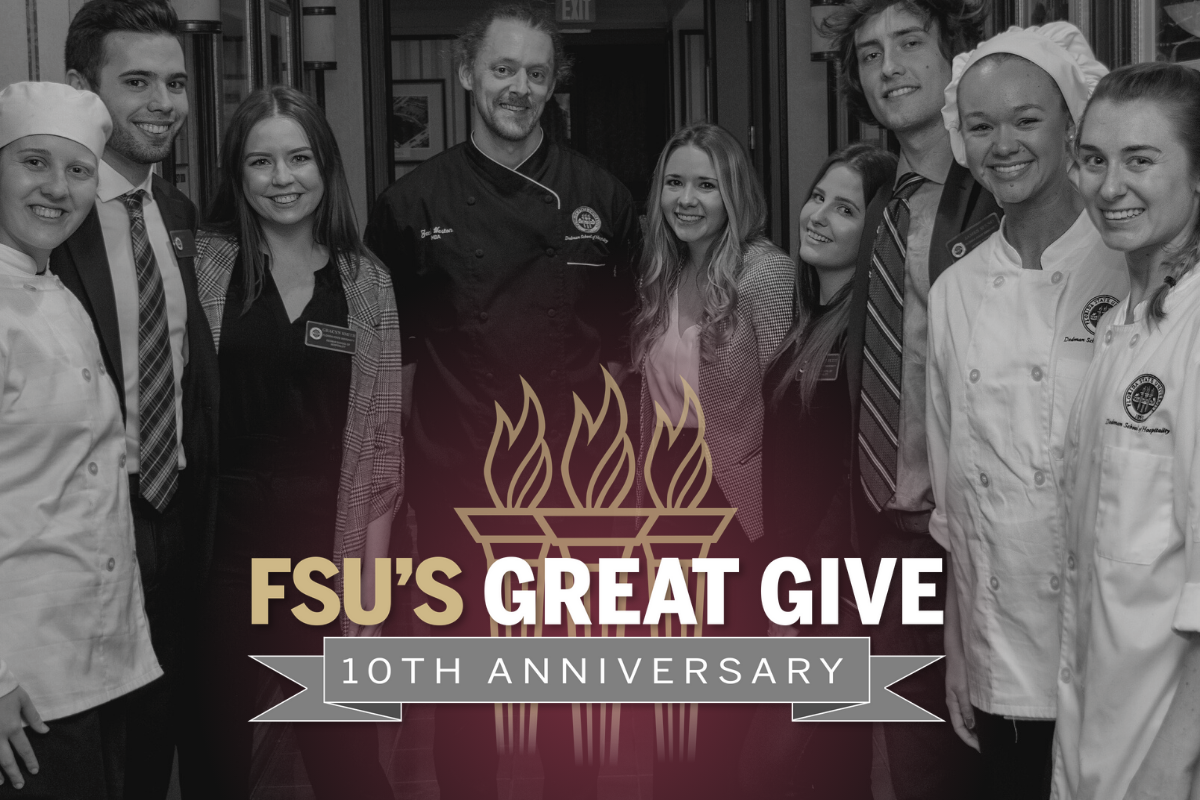 The Dedman College of Hospitality raised a record amount during Florida State University's 10th annual Great Give on March 10th. In 24-hours, a total of 63 donors gave an impressive $14,835 – three times the original goal amount.
This year Dedman's Great Give campaign focused on the Little Dinner Series. Due to COVID, the program was canceled for the first time in 63 years. Because the series is funded almost solely through ticket sales – and nearly three semesters of dinners couldn't take place – the program's budget took a significant impact.
The $15K raised will go toward providing the Little Dinner Series with much needed funding and ensures that students continue to benefit from such a valued experience.
"Seeing the final number was truly humbling," said Dr. Don Farr, Dean of the Dedman College of Hospitality. "We are unbelievably grateful for the outpouring of support."
It's easy to overlook the fact that the Little Dinner Series is built entirely around a hospitality course. "Because almost every student in Dedman is required to take the class, the series is a significant part of their education," explains Dr. Farr. "It's a memory they don't forget after graduating."
In addition to the university surpassing its $1M goal with record-breaking success, it was also a major milestone for the college. This year marked the most Dedman has ever raised during the Great Give, as well as the highest number of supporters.
"This accomplishment wouldn't have been possible without the support of our alumni, friends, faculty, staff and students," said Alex Douglas, Dedman's Director of Development.
"Every single person who contributed to our campaign helped guarantee the series will continue to provide for the community and educate our students."
Just two days after FSU's Great Give, the Little Dinner Series launched its first season since last spring. Despite the many restrictions and modifications in place for this semester, the dinners sold out in a matter of minutes.
If you're interested in learning more about ways to give back to the college, please contact Alex Douglas.