Dedman faculty engagement recognized as important factor in student career success
---
Dedman faculty engagement recognized as important factor in student career success
January 17, 2019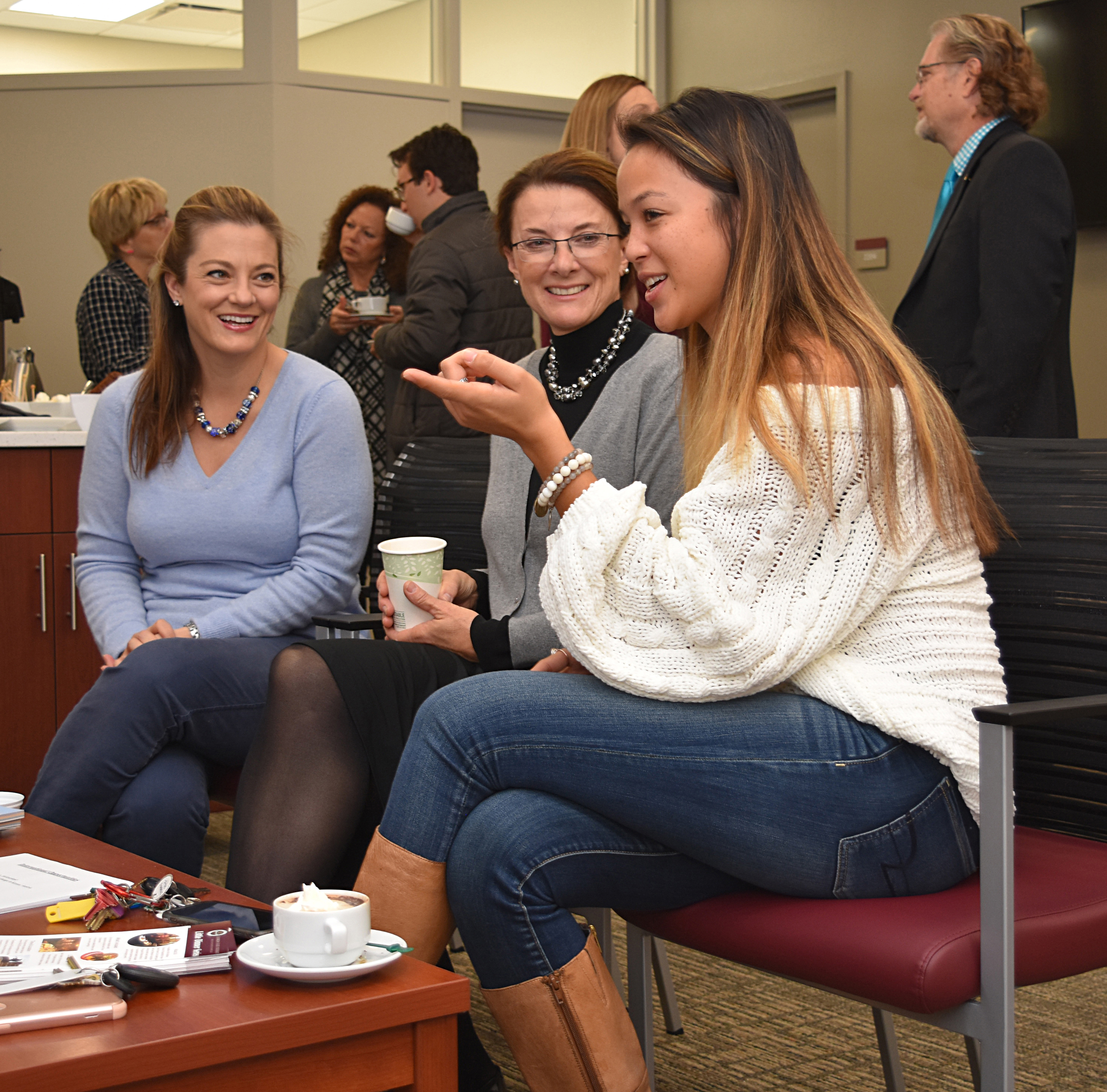 Graduates of the FSU Dedman School of Hospitality often cite the contribution its faculty — especially the support and direction given outside the classroom — as an important factor in preparing them for successful careers.
Input sent during the fall 2018 semester from Florida State University's Thank-a-Professor program bears this out. The program enables students to anonymously express gratitude to faculty members for their dedication. Student kudos were received by Dedman faculty members Nathan Line, Sean McGinley, Zach Weston, and Angel Gonzales.
"He made himself available for students whenever he could help, and really cared to personally connect with his students and help them in their future endeavors," said one student's message. "It means so much to have a teacher involved with his students and the information they are retaining," said another.  "I would like to thank you for taking time out of your personal life to help me and the whole class do the best we could on our exams," said still another.
In addition to continually working with students, Dedman School faculty are prolific researchers with one of the highest rates of published top-tier research articles per tenured faculty member in the world.
"I'm always impressed — with personal lives and all they have to do — how our faculty are willing to spend their weekends taking groups of our students to visit industry organizations in order to provide them with opportunities," said Don Farr, director of the Dedman School.
Each semester, faculty members take students on trips to tour the behind-the-scenes worlds of hospitality organizations and explore their corporate cultures. Students meet industry leaders and often develop relationships leading to successful careers. Hospitality organizations are happy to host Dedman students and seek out and recruit the best and brightest.
Fall 2018 weekend excursions included:
Nathan Line taking students selected for Drury Hotel's four-day, three-night College Days recruitment event to their headquarters in St. Louis, Mo., where they attended face-to-face presentations by upper level leaders including Chuck Drury, President and Chief Executive Officer.
Cynthia Johnson, director of Dedman's Global Club Management & Leadership program, taking club management majors to Jacksonville for a December weekend for the Annual Jingle Bell Tour, where they were hosted by leaders of the famous TPC Sawgrass and the Sawgrass Country Club, each known holding PGA Tour events.
Sean McGinley, who serves as faculty advisor for the school's FSU Chapter of Eta Sigma Delta, taking its members to New Orleans for a weekend in November. The group toured the Omni Royal Orleans and sharpened their culinary skills by a cooking class at Crescent City Cooks.
"Our school has arguably the best paid internships in the world, an extremely high four-year graduation rate, and above industry average pay for first-year graduates," said Farr. "I have no doubt it is due to the willingness of Dedman's faculty to continually engage with our students."
480