Dale Haney is Dedman's 2016 Alumnus of the Year
---
Dale Haney is Dedman's 2016 Alumnus of the Year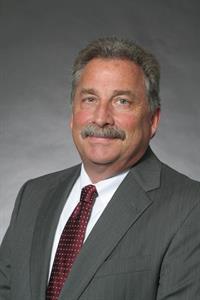 Dale Haney, a 1971 hotel and restaurant administration alumnus, has been selected as the Dedman School of Hospitality's 2016 Alumnus of the Year. He will be honored in the fall at the 2016 Society of Hosts Alumni Luncheon on Oct. 27.
Haney is no stranger to students at the Dedman School of Hospitality. For the last 15 years, the president of Gate Hospitality Group has been sharing his expertise in the management of exclusive resorts and private clubs as a guest speaker in their classes.
In his role as Gate's president, Haney oversees all management of several top northeast Florida properties — the AAA Five Diamond-rated Ponte Vedra Inn & Club, the AAA Four Diamond-rated Lodge & Club at Ponte Vedra Beach, as well as the Epping Forest Yacht & Country Club and The River Club. In addition, he serves as president for Ponte Vedra Club Realty and Stockton Property Management Company.
"Dale is a great choice for recognition as our 2016 alumnus of the year," said Bob Brymer, Dedman's Cecil B. Day Professor of Lodging Management. "Not only is he highly regarded in the industry with a history of leading successful hospitality organizations, but he has been a loyal supporter of the Dedman School of Hospitality."
In addition to Haney's guest appearances on FSU's campus, students and alumni recognize him from internships they have garnered at his clubs. "Dedman interns are always well prepared with solid interviewing skills, proper attire and great motivation," he said. "We hire approximately five to 10 interns a year. Currently, we have nine on staff."
All Florida State University hospitality alumni and current majors are invited to the October luncheon to celebrate the career and accomplishments of Dale Haney (see below). Learn more about his more than 35 years in the hospitality industry.
35