Cynthia Johnson named department chair of Dedman's newest major
---
Cynthia Johnson named department chair of Dedman's newest major
October 13, 2021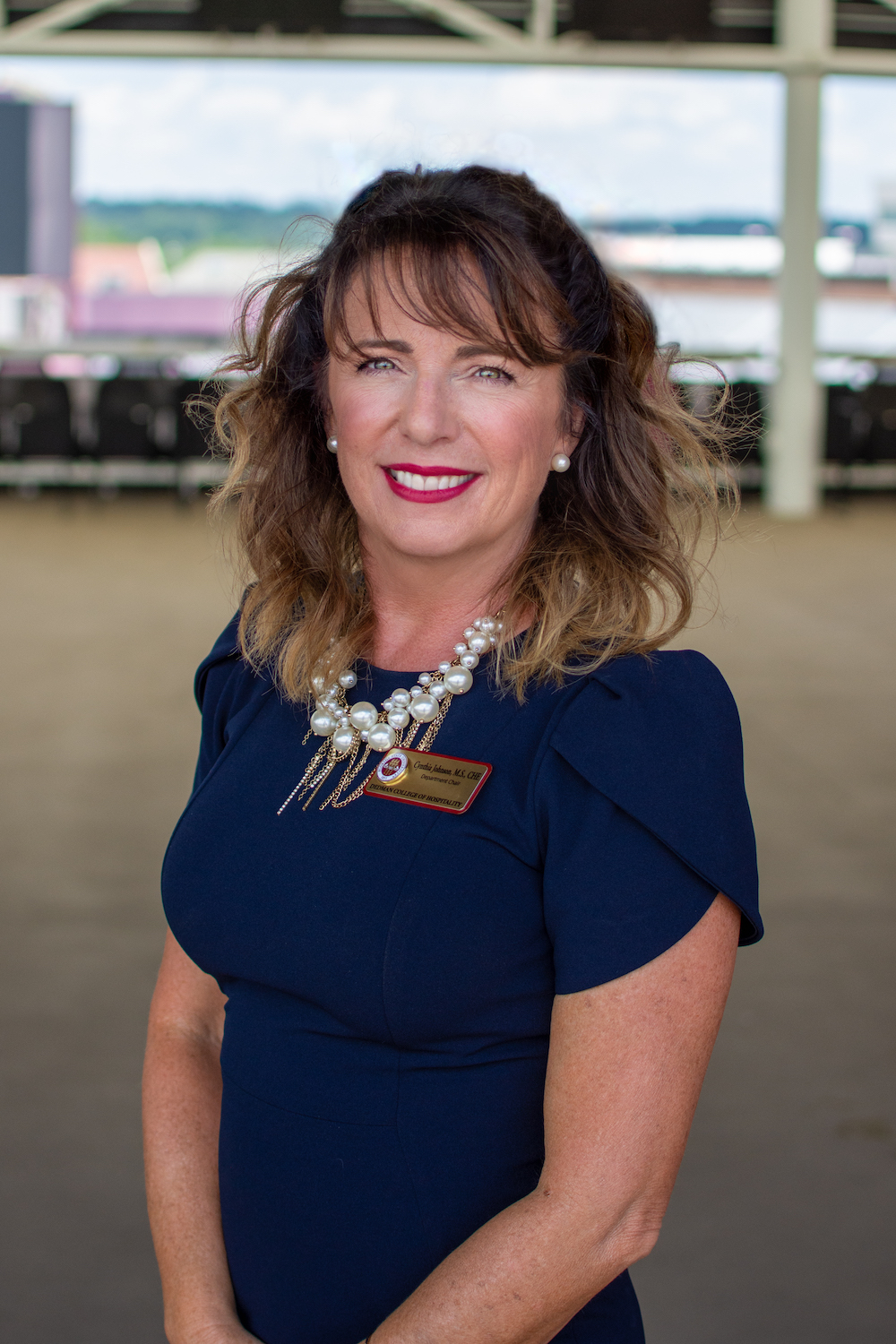 Cynthia Johnson, M.S., CHE has been named department chair of Recreation and Tourism Management at the Dedman College of Hospitality, including the supervision of the special events certificate. Cynthia will also serve as chair of the Global Club Management and Leadership major (where she previously held the position of program director).
This role comes as Dedman was officially named as Florida State University's newest college in November 2020, simultaneously taking over the Recreation, Tourism and Events major program from the FSU Panama City campus.
"It's an exciting time for the Dedman College of Hospitality and I'm happy to be part of the growth that we are experiencing," said Cynthia. "Adding the Recreation and Tourism program was a natural fit for the college and will provide our students with new and interesting career options. I am welcoming the challenge to develop the major and continue to add value for Dedman's students and industry partners."
Cynthia has been with Dedman over 15 years. She first joined FSU as internship director and an adjunct instructor for the former PGA Golf Management program, soon taking on the role as director of the newly established Global Club Management and Leadership major. As the director, she wrote and developed the program's curriculum all while placing hundreds of students in top internships across the world.
Cynthia's career in hospitality and marketing began long before coming to Dedman. Prior to FSU she started a firm specializing in event management and design, successfully operating the business for 10 years. She also spent several years as a consultant for the PGA Tour where she was responsible for hiring/managing a team of VIP venue staff for the Players Championship.
Cynthia holds bachelor's degrees in public relations and Chinese from the University of Massachusetts, a master's degree in instructional systems from Florida State University, and is a Certified Hospitality Educator (CHE).
"After working with Cynthia on developing the Global Club Management and Leadership program into what it is today, I'm more than confident she will excel in this new position," said Dr. Don Farr, Dedman College of Hospitality's dean. "The college has come a long way in just this last year. Cynthia's leadership as department chair helps to ensure that success thrives and we continue to provide our students with opportunities they can't find elsewhere."
In addition to her new role, Cynthia will continue to chair the International Council on Hotel, Restaurant, and Institutional Education's (ICHRIE) club management special interest group as well as serve as faculty advisor for the two-time award-winning FSU student chapter of the Club Management Association of America.