Careers After Dedman: Megan Clements ('17)
---
Careers After Dedman: Megan Clements ('17)
October 21, 2021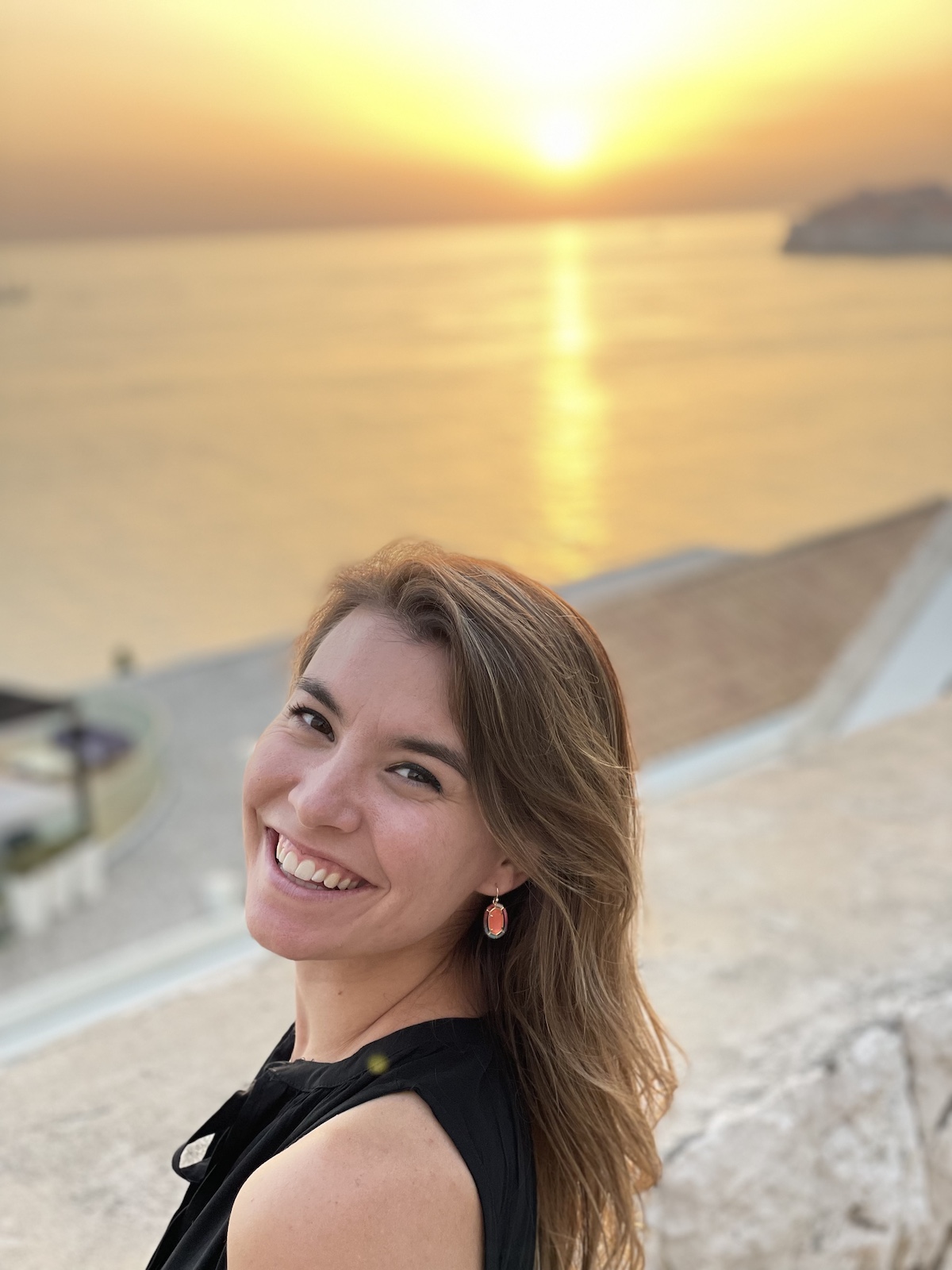 Megan Clements
Hospitality Management, 2017
Director of Destination Weddings and Events | Traveluxe Official
---
On a scale of 1-10, how certain were you (as a student) of the career path you wanted to take?
8
Did your first job after graduation follow that career path?
Yes. Back in college, my goal was to become a wedding planner, even though many people told me that it wasn't the best idea or career choice. I decided to become a certified wedding planner while studying at FSU. My goal was to then go into a Manager in Training (MIT) program at a hotel and eventually move into sales (into the wedding department). I wanted to experience weddings from a venue/hotel side before I started my own business as a wedding planner.
I ended up getting a MIT job with The Henderson Beach Resort in Destin, FL in food and beverage. Over the course of 12 months I managed the pool bar, their breakfast/lunch service in Primrose, and eventually moved into Banquets to service weddings and events - which had been my goal! After spending 6 months in banquets, a position became open for conference services. I applied and got the job. I then moved to weddings about a year later, which was what I had wanted all along (or so I thought).
How did you end up in your career?
While working weddings at The Henderson, I was presented with another job within the hotel - "Leisure Sales Manager." To be very honest, I had no idea what that entailed. When the GM offered me the position, he told me I would work closely with travel advisors in order to ensure their clients had the best stays with us. I would travel around the US selling our property to these advisors and when they sent their clients to stay with us, I would ensure they had the best experience. These would to be our "VIP guests". I looked at him and said, "Travel agents still exist?". Little did I know that about a year later I would become one! Travel advisors are now more prevalent than ever, especially in the luxury market.
Pre-COVID, I was doing both weddings and leisure sales. I traveled to NYC, Nashville, Atlanta, Las Vegas, and more, going to the top travel agencies to sell The Henderson Resort. At this point, I knew The Henderson extremely well. When COVID hit, I couldn't travel anymore. I was fortunate to stay on during quarantine, working on postponing weddings and booking new ones.
Once The Henderson reopened, I focused more on the advisors that came to visit the resort first hand, along with their guests. Another main duty of my job was to give site visits to advisors. I ended up meeting Emily Lockard-Furry, the founder of Traveluxe, when she came to stay at The Henderson with her family. We got along extremely well and stayed in touch. I started thinking about becoming a travel advisor and if it would be something I would enjoy.
The whole reason I wanted to be a part of the hospitality industry was because I wanted to make a difference in people's lives. I wanted to somehow make their day better, no matter what! I've always loved doing weddings, planning trips, and traveling. A couple months after meeting Emily, she presented me with an opportunity to plan destination weddings for her brand. It combined everything I loved along with working for myself (since I would be an independent contractor). I simply couldn't pass it up! I really adored working at The Henderson and will always consider it a part of me, but it was time to try something new.
On the first day of my new (current) job, I flew to Turks and Caicos to meet Emily and part of the team, and to check out some incredible properties there. Since January, I have been go-go-going and meeting amazing hoteliers, gaining new clients, and learning every single day.
As a travel advisor, I will never know everything, but that is what is so exciting! I will always have something to learn: whether it is a new hotel that just opened up steps away from the Eiffel Tower, or an exclusive winery in Napa Valley that you have to be a friend of a friend to access. I am learning for my clients AND for myself.
"Dedman really did develop some of the most kind, hardworking and genuine people that I know. I'm always so excited to see where everyone is and how they are doing. Hospitality is such a fun and unique field and I feel blessed that I am a part of it."
How did your education at Dedman prepare you for your career? What skills or traits did you learn that contributed to your success?
Dedman taught me to be myself and find what I am passionate about. It gave me so many opportunities to meet people and hoteliers and find the best option for me post-graduation. A big reason I got the job at The Henderson was thanks to Dr. Brymer. He knew the GM at the time and set me up with an interview.
The professors at Dedman truly cared at me and my path. I studied abroad in Switzerland one summer with Dr. Ohlin and Dr Line. My time abroad is where my love for international travel developed. We tasted wine in Bordeaux, paraglided off a cliff in Interlaken, took boats along the coast of Cinque Terre, and went horseback riding through vineyards in Florence. I still stay in touch with Dr. Line and reach out to him whenever I am struggling with a career decision. I know I can always call him and he will give me his unbiased and professional opinion.
I learned to always say 'yes' to whatever opportunity is thrown my way. If I wouldn't have said yes to all the opportunities people offered me, I would not be where I am now.
What was the most memorable part of your time at Dedman? Does anything from a class – or perhaps something a professor said – still stick with you today?
I am truly so thankful for my time at Dedman. Some people thrive in high school, but college was really the time that I became the person I'm proud to be. I am continuing to grow daily, but Dedman set me up for success and gave me the tools to succeed in this field. Even though I wasn't taught about travel advisors or leisure sales, I was taught skills that apply to my daily life. I was taught to never pass up an opportunity to try something new.
The biggest take away from studying hospitality is to treat others how you want to be treated. If you do not care about people and trying to make a difference in their life, then hospitality is not for you...and that's okay! Dedman really did develop some of the most kind, hardworking, genuine people that I know and I am always so excited to see where everyone is and how they are doing. Hospitality is such a fun and unique field and I feel blessed that I am a part of it.
How is hospitality applicable to your current field?
I now work with some of the top luxury hotels and suppliers in the world to try and find the perfect match for my clients. Every day, I'm working with hospitality professionals and serving people in unique ways. All of my clients are different and that is what is exciting! I get to create memorable experiences for people with their loved ones and help them experience the world from their perspective.
---
Connect with Megan:
  LinkedIn