Careers After Dedman: Drew Nobel ('19)
---
Careers After Dedman: Drew Nobel ('19)
September 29, 2021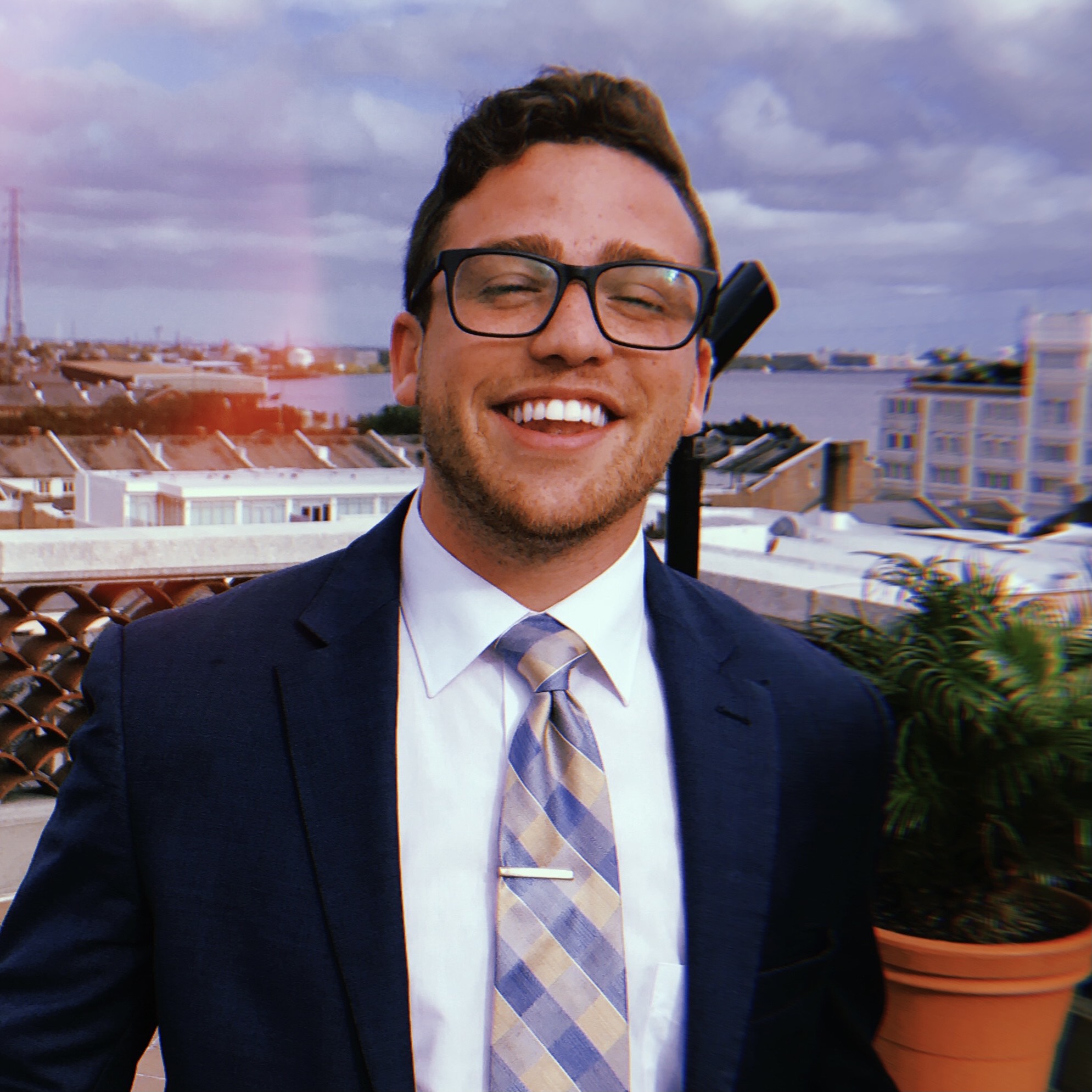 Drew Nobel
Hospitality Management, 2019
Financial Advisor | Merrill Lynch
---
On a scale of 1-10, how certain were you (as a student) of the career path you wanted to take?
1
What was the process that led you to your first job after graduation?
As a junior in college, Nathan Line (my professor for Integrated Marketing) helped me find an amazing internship at the Philadelphia Country Club, ran under the former alumnus of the year, Janine Budzius. There I was instructed to assist in the process of overseeing and running multiple dining halls as a dual F&B and marketing intern.
As time progressed I realized that the fun and exhilarating rush came from the 'numbers' aspect of putting on events for thousands of individuals. The organization of the books, the math and calculations behind planning, and the power behind running a team were all things that drove me to become better. As I shared this passion with my family, who has deeps roots in finance, they informed me that all of the things I liked about that job could be laterally transferred to the finance world. Basically everything I loved about hospitality (meeting new people, traveling, overseeing a team, and so much more) could be right at my fingertips, but in finance I could have a set schedule... so, I began to apply.
Briefly share how you ended up in your career.
After applying to over 200 companies - ranging from hospitality positions, to business development representative positions, to marketing associates - I finally received a call from a company in St. Louis. TD Ameritrade had received my resume and asked me to join their team as a Financial Professional. I spent one year out of school there and obtained my licenses to be registered at the federal and state level as an advisor.
The only thing I realized I was missing was my family. My job search continued to Philadelphia where I once again began applying to finance positions. On my fourteen-hour drive cross country I received a phone call from the regional director at the Conshohocken office, a suburb outside of Philadelphia, asking if I was interested in a position at Merrill Lynch as a Financial Advisor. Six rounds of interviews later, I had accepted a position in a brand-new role, beginning what I hope is a lifelong career.
"Learning how to act in a professional setting was hands down the greatest skill that Dedman had taught me during my education. My absolute favorite part was the opportunity to join business executives, CEOs, entrepreneurs [etc.] for a brief lunch or dinner, and to have the ability to pick their brain."
How did your education at Dedman prepare you for your career? What skills or traits did you learn that contributed to your success?
Learning how to act in a professional setting was hands down the greatest skill that Dedman had taught me during my education. My absolute favorite part of the Dedman School of Hospitality, was the opportunity to join business executives, CEO's, entrepreneurs, etc., for a brief lunch, or dinner and the ability to pick their brain. The skill of entertaining a guest in a professional setting has taken me further than any other skill that I have been taught.
My number one piece of advice to a student, is to ask your teachers to be part of the lunches, or dinners with speakers that come into town for lectures. Learn how to ask captivating questions. Understand what it means to be a good host, or guest. The difference between winning, or losing a client in the finance world, can be as simple as pulling a chair out for an individual while they sit down, or having table manners. Without the training that Dedman had taught me, it would have been impossible to be where I am today.
Another tip that I have learned is always stay in touch with people that you meet. Creating a brand for yourself is important, and down the road whether you are a contractor, a server, a hotel owner, or a magician, having the right person's contact information can be an incredible asset to building your business. Form a relationship to last a lifetime even if that means introducing yourself to someone at a cocktail party. I always inspired to be the type of person to walk into a room full of strangers and leave with a handful of friends.
What was the most memorable part of your time at Dedman? Does anything from a class – or perhaps something a professor said – still stick with you today?
My favorite and most memorable moment of being part of Dedman was Dr. Nathan Line's class. Dr. Line taught a small marketing class that has through and through been the driving factor for where I am today in the course of my career. One of the projects that every student dreads, is Dr. Line's business proposition paper. A 13 to 15 page business plan for a company that you create including mission statements, company objectives, market analysis, location analysis, etc. This was by far, the most difficult part of my experience at Dedman, but the most eye opening. The project made me realize that I want to open my own business, be in charge of the numbers, push myself to grow no matter how hard it is. While everyone else in the class was complaining about how difficult this project was, I was loving every single second of having the realization that I wanted to build my career as an entrepreneur. I wanted to be someone whose success is directly correlated to the amount of effort that I put into my own work and without Dr. Line and this project, I would have never been able to see that competitive side of myself.
How is hospitality applicable to your current field?
Hospitality is applicable in every single field across every single job in the entire world. My job consists of forming relationships and networking across Greater Philadelphia. I plan events, join prospects in a meal, and try my best to make people feel comfortable to ease their tensions and gain their trust. I make sure I provide my service with the highest excellence possible and try to enhance the experiences of everyone I talk to in an attempt to bring them on as a client. I try to create an environment where everyone in my workplace completes designated tasks, and functions as a team, as opposed to competing to be the best in the office.
Now if you read this back, there would be no difference between a food and beverage manager, a GM for a hotel, or a financial advisor. These are the skills necessary to create a producing business. These are the skills that we learn at the Dedman Hospitality that can bring you anywhere you want to go in the professional world.
---
Connect with Drew:
  LinkedIn