Bonn serving as associate editor on the Cornell Hospitality Quarterly editorial review board
---
Bonn serving as associate editor on the Cornell Hospitality Quarterly editorial review board
August 30, 2018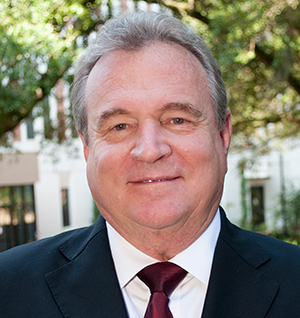 Mark Bonn, the Robert H. Dedman Professor of Services Management at Florida State University's Dedman School of Hospitality, has accepted an appointment as associate editor of the Cornell Hospitality Quarterly.
"I am recruiting a group of outstanding hospitality scholars to serve as associate editors," said J. Bruce Tracey, editor of the publication.
The Cornell Hospitality Quarterly is a scholarly journal covering the field of hospitality management studies. As an associate editor, Bonn will evaluate assessments made by reviewers of journal submissions and make publication decision recommendations to the editor.
Bonn, who joined the faculty of the Dedman School in 1988, is one of the most well-known hospitality and tourism management researchers in the world, having published more than 80 scholarly academic journal articles.
In 1990, Bonn created the International Center for Hospitality Research & Development at FSU's Dedman School of Hospitality. While director, he produced more than 500 technical reports generating over $1.8 million in funded contracts and grants.
Aside from his new role as associate editor which began in August, Bonn continues serving on editorial review boards of three other leading hospitality and tourism journals.
"Mark Bonn is one of the most sought-after researchers in our field," said Don Farr, director of the Dedman School of Hospitality. "We are grateful to have him on our team of internationally recognized faculty."
Bonn earned his doctorate from Texas A & M University, majoring in recreational resource development with supporting studies in organizational behavior, demography, and attitude theory and measurement. His research focus is on strategic market segmentation of consumer behavior within the context of hospitality and tourism. He currently teaches courses in revenue management, supply chain management, and wine and culture.
Bonn is the only educator ever inducted into the Florida Tourism Hall of Fame by the Florida Commission on Tourism.
462