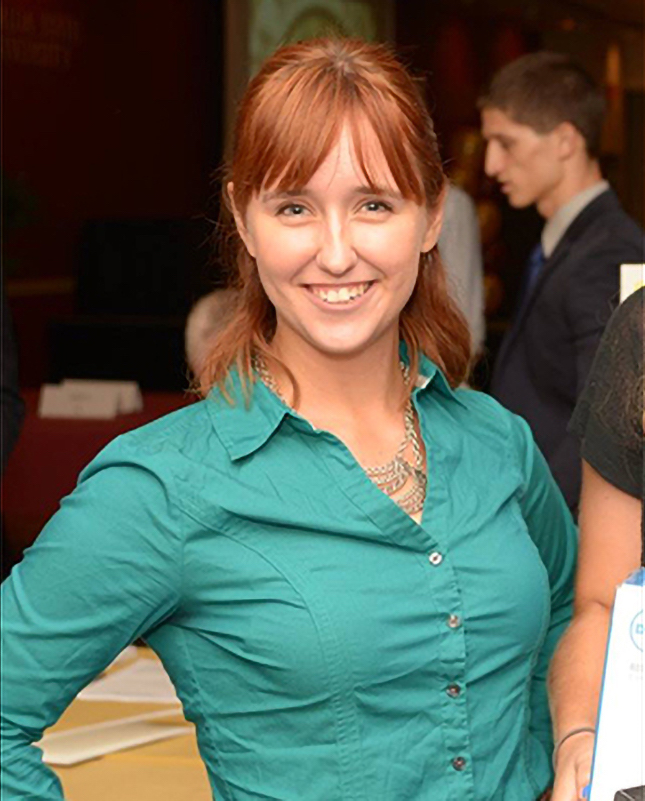 Emma Blanton ('14)
Guest Relations and Club Lounge Manager
Ritz-Carlton (Amelia Island, FL)
One of the age-old adages is, "You need experience to get a job, but you need a job to get experience." This is especially true in the hospitality industry. Future employers want to know you're a good student who can pass an exam, but that you have the practical skills to handle a difficult guest.
Prior to joining the Dedman School my experience was limited to working at McDonald's. I wasn't sure what I wanted to do with my career, but I knew I didn't want to work for a fast food chain.
I was entering my junior year at Florida State, I didn't like my major (marketing), and I needed a plan. That's when I met the staff at the Dedman School.
During my first meeting with their advisors, it became clear I had found the right program and the right people to guide me. Over the next two years, I took engaging courses that provided me with practical examples and helped me develop my leadership skills. I also met amazing professors, several of whom I still keep in contact with.
Beyond the classroom, the school provided opportunities to gain real world skills. Local businesses partnered with the school to provide volunteer and employment opportunities. Two student organizations, the Florida Restaurant and Lodging Association and the Eta Sigma Delta hospitality honor society, connected me with industry professionals through school-sponsored trips to places like New York City. The school's interview and resume workshops helped prepare me for its internship and career fairs.
Through my participation in these events, I was introduced to the Ritz-Carlton Hotel Company and I completed a summer internship during my senior year at the Ritz-Carlton, Amelia Island. Then, during my final semester, I was accepted into a 12-18 month management-training program, the Marriott Voyager Program. Through the program, I was placed at the Ritz-Carlton, Grande Lakes, in Orlando. I trained in various departments, worked in room operations as the manager-on-duty, and received one-on-one mentoring from the hotel executive team.
From there, I was hired as the telephone operations supervisor for the combined JW Marriott and Ritz-Carlton, Orlando. It was a unique position leading a project to merge two call centers into one department and I managed a team of 17 people. More recently, I accepted a position with Ritz-Carlton as the guest relations and club lounge manager at the Amelia Island property where I began my career with them as an intern.
If you had asked me in 2012 what my goals were for the next five years, I would have said to simply graduate from college and get some kind of full-time job. If you told me that I would be a salaried manager for one of the world's most innovative brands of luxury hotels, I might have fainted. I have to give thanks to the Dedman School's faculty and staff for their personal guidance and for the opportunities provided to me. Because of the Dedman School, I not only figured out where I wanted to go, but I received the tools I needed to get there. For that, I will always be grateful. Go 'Noles!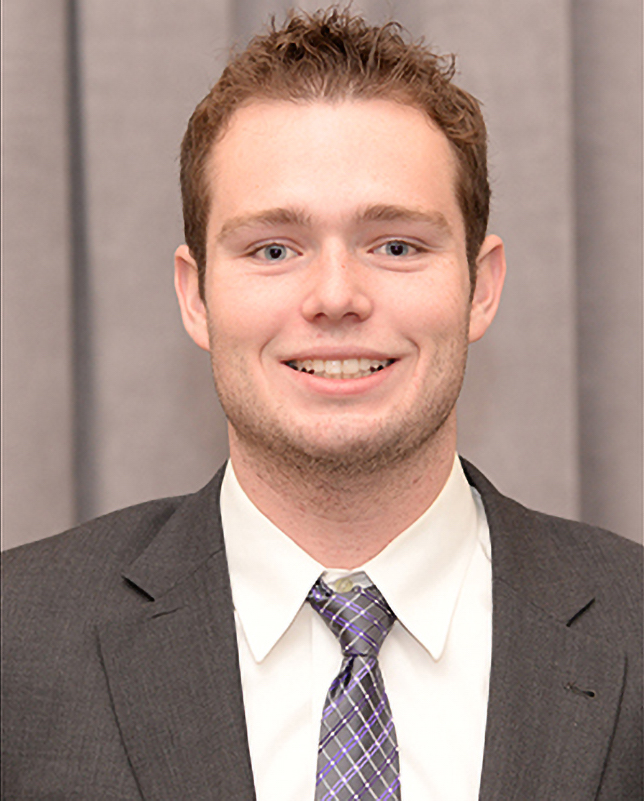 Devin Burkes ('16)
Front Desk Supervisor
Four Seasons Hotel (Miami, FL)
When I came to Florida State University, I never thought I would pursue a degree in hospitality. Things changed when I met the academic advisor at the Dedman School of Hospitality. He was patient, knowledgeable, and had a passion for the hospitality industry that was infectious. I switched majors, and now I am proud to say I work for one of the most highly recognized hotel companies in the world.
Three experiences stand out when I remember my time at the Dedman School. The first was when a highly competitive internship position came to my attention. One of my professors did everything she could behind the scenes to get me an interview and I believe her efforts helped me get the internship. The experience taught me the value of developing relationships.
The second experience was attending the Switzerland summer study abroad program. It was a once-in-a-lifetime opportunity to study hospitality in Europe, and I was inspired by the people and countries I visited. Because of that experience, I can now relate to a much larger variety of hotel guests.
When travelers meet people who have seen their home countries, it can make the difference between their having an average stay and a truly memorable experience. Because of the Switzerland program, I gained a greater appreciation of other cultures, became a better host, and learned how much I love to travel.
The third and most influential experience I had as a Dedman School student was in a directed independent study project. A sports training company had contacted the school for help in becoming the "Ritz Carlton" of the training industry. For three months, I worked closely with the company CEO to find ways to enhance their provision of services.
The opportunity challenged me to think critically about how to implement and deliver exceptional service. I found it is one thing to learn in the classroom how to provide great service, but another to actually apply it in an organization. The experience shaped the way I view hospitality and every day I apply what I learned in my professional career.
I am proud to say I am a graduate of the Dedman School of Hospitality. I have no doubt the successes of my peers and me after college have been due to the commitment of their faculty and staff. While I certainly did not come to Florida State University knowing I would be hospitality major, I am very glad I made the decision to switch.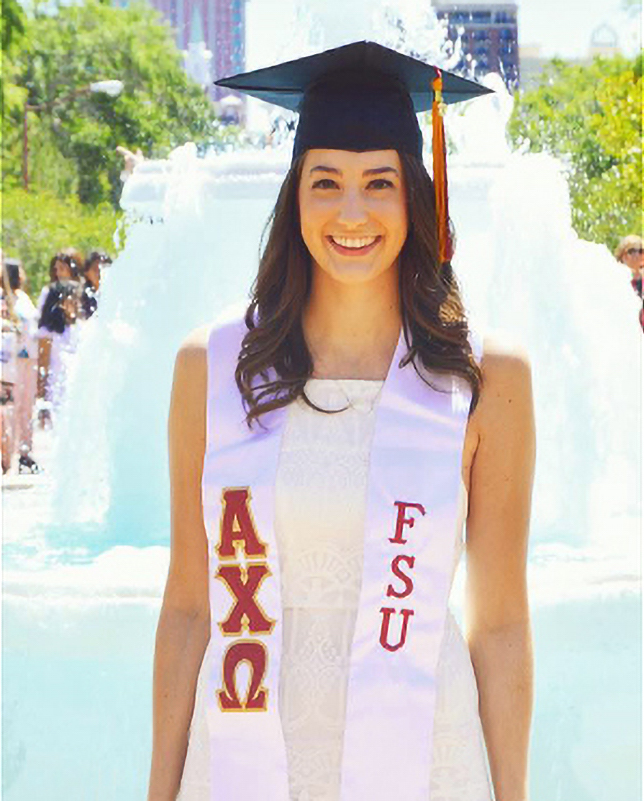 Lauren Flannery ('17)
Manager in Training
Four Seasons Hotel (Boston, MA)
Being from New Jersey and knowing nobody in Florida, my first week at Florida State University could have been lonely and intimidating. Fortunately, I declared hospitality management as my major. Professors I had never met before reached out to offer me advice or to just share a conversation over coffee. Some of them ultimately became my most admired mentors and friends.
As far as I'm concerned, the Dedman School has the premier program for student development in the hospitality industry. While the school's curriculum is practical and academically intensive, it also focuses on building interpersonal and leadership skills. What sets it apart is the faculty's genuine passion for the industry and their willingness to be involved in students' success beyond the lecture or exam.
One of the defining aspects of my experience at the school was the connection with my peers. Everyone in the program makes a point of getting to know one another's passions and goals. Searching for a job or internship could have been a frustrating or lonely process, but was relatively easy thanks to the support and encouragement of my fellow students.
The opportunities available to me at the Dedman School through work experiences, extracurricular organizations, philanthropic employment, and the Switzerland study abroad program molded me into the person I am today and the working professional I soon will be. As I reflect on my time at the Dedman School, I am grateful for the transformation in my professional development, and even more grateful for the friends and mentors I found along the way.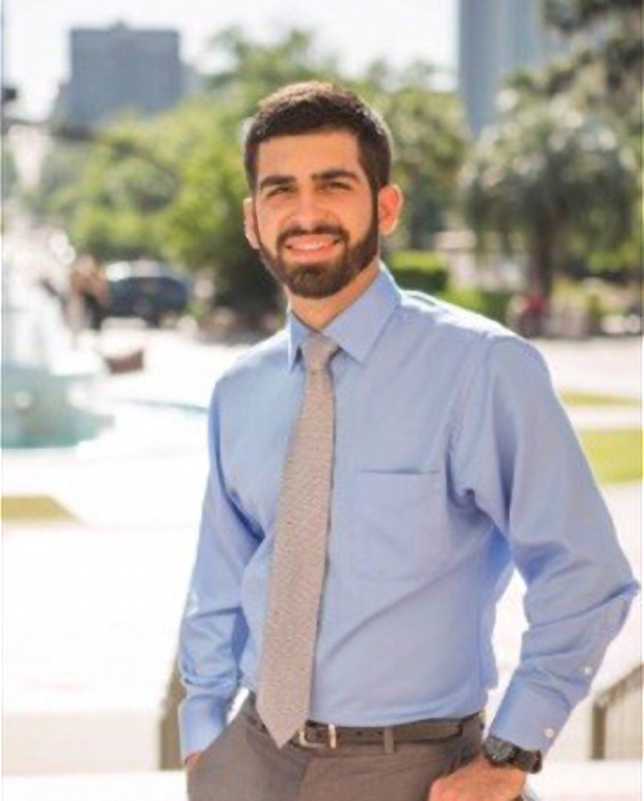 Jorge Rivera ('14)
Food & Beverage Manager
Slammer & Squire, World Golf Village Resort (St. Augustine, FL)
Because of my involvement in sports growing up, I became an exercise science major at Florida State. The classes never seemed to sink in and I was still searching for something I could be passionate about. I never imagined I could make a career out of the sport of golf until in my sophomore year when I took a class at the Dedman School with Dr. Don Farr and he shared his experiences as a golf club manager.
Intrigued by what Dedman might offer, I enrolled in more hospitality classes, attended their career fair, and became an active member of some of their organizations. The student chapter of the Club Managers Association of America (CMAA) best suited my career goals and I was assured it would provide me with many networking and professional development opportunities.
Sure enough, we visited private clubs all over the state and attended world conferences where club leaders shared their experiences and industry insights. The Dedman School even offered scholarships to help students attend prestigious events that came at additional cost.
I found opportunities to participate in amazing internships, thanks to the school's relationships with alumni and industry professionals. During my junior and senior years, I was selected to complete internships at two of the most prestigious club properties in the world. Both were experiences I will cherish through my lifetime.
I worked as a hospitality intern at the World Golf Village Resort's clubs, the Slammer & Squire and King & Bear in St. Augustine, Fla. The following year I interned in St. Andrews, Scotland, at the Old Course Hotel's golf club, The Duke's.
Upon returning from Scotland in November 2014, I began to search for a career. I needed someone to let me get a foot in the door to prove myself. My search led me to the CMAA World Conference in San Antonio, Texas. Florida State's CMAA student chapter was there with Dr. Farr and faculty member Cynthia Johnson. They assured me I would secure a job offer. I left San Antonio with multiple job offers, and the opportunity to pick the one that best suited my career plans.
I found my potential employers were impressed the Dedman faculty had gone out of their way to endorse me, as Cynthia Johnson and Dr. Farr had done without my knowledge. That was what separated me from the many faces they had seen through the week, and what ultimately got me onto their limited interview schedules.
The Dedman School provides a program that sets each student up for success in whatever they choose to do. Their faculty inspires a passion and a pursuit of growth that separates students from others. I am now well on my way to a successful career in an industry that I am passionate about because of their efforts. I am now, and always will be, grateful for everything they have done for me.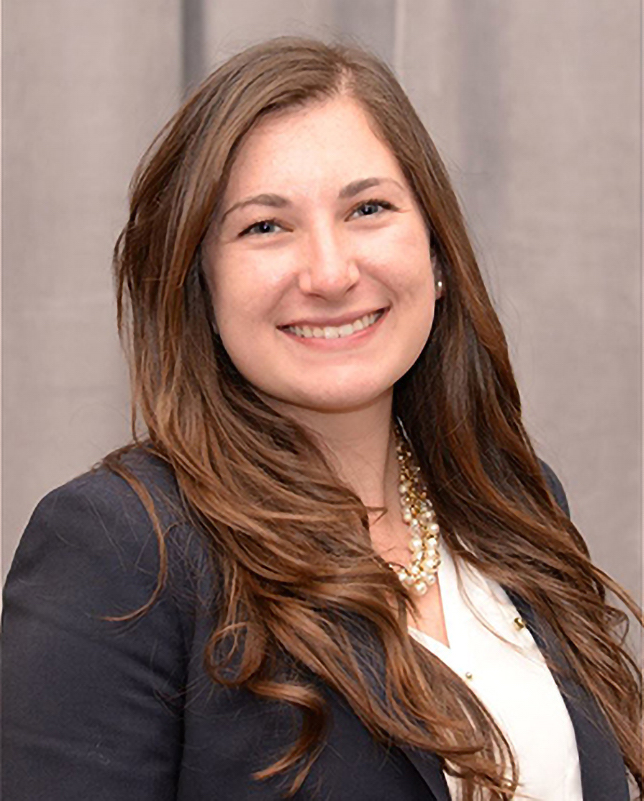 Nicole Rosenbaum ('15)
Manager
Pappadeaux Seafood Kitchen (Dallas, TX)
Walking into Introduction to Hospitality class as a freshman at FSU, I did not know I was about to start a journey that would lead me to three years of unforgettable memories and, ultimately, my career.
The choice of hospitality management as my major seemed natural to me because it encompassed my two favorite things: people and food. What I did not know was the Dedman School of Hospitality would push me to grow both personally and professionally.
"Don't just have authority, inspire people!" Bill Hughes, general manager of TPC Sawgrass, once told our class. That is what the professors at the Dedman School do every day. To prepare me to pursue my professional interests, they regularly challenged me to go outside of my comfort zone.
Each and every professor made a lasting impact on my life and contributed to my success as a student and, eventually, as a manager. Each class helped inspire me to the point where I would one day choose a leadership position to inspire those around me.
The time and devotion of the Dedman School professors helped me find a management career with Pappas Restaurants. Now, I am a leader and, because of the education I received at the Dedman School of Hospitality, I am able to inspire others to succeed.
title-inside title-centered
2