FSU Named 2020 CMAA Student Chapter of the Year
---
FSU Named 2020 CMAA Student Chapter of the Year
March 29, 2021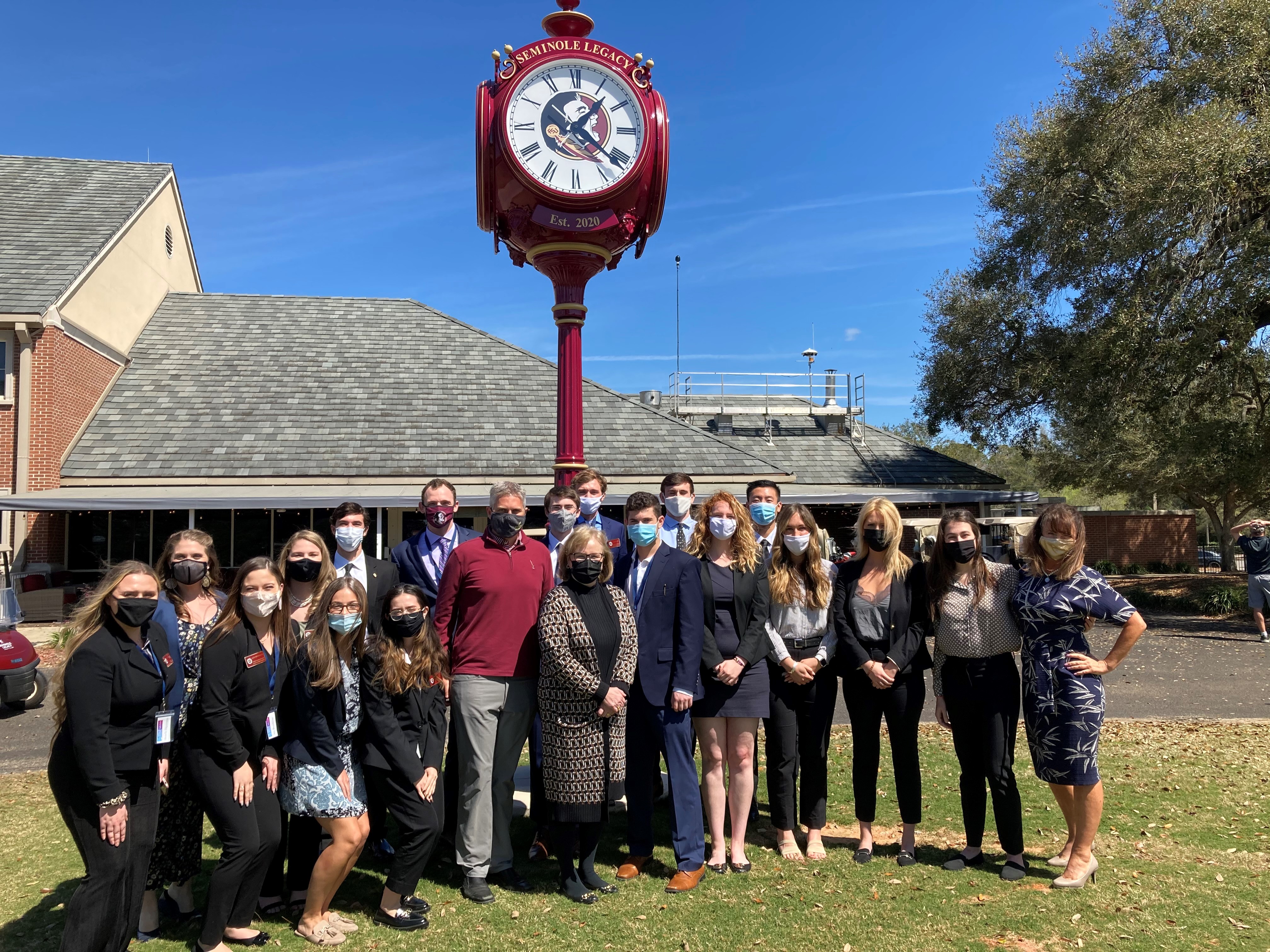 The Club Management Association of America (CMAA) named Florida State University the 2020 Student Chapter of the Year for the large division. The award was presented virtually during CMAA's annual World Conference on March 10, 2021.
The Student Chapter of the Year Award recognizes the outstanding work and successful accomplishments of the association's student chapters. A winner is selected for each size category (small, medium, and large) and those winning chapters receive a $1,000 World Conference registration grant provided by The Club Foundation.
There are approximately 40 CMAA student chapters across the country, including Florida State University.
Being named Student Chapter of the Year is a highly regarded accomplishment and is conducted by a committee of CMAA staff and private club managers. Specific criteria must be met for a chapter to be considered. These include recruitment and retention goals, participation in club tours, educational member engagement, collaboration with other student chapters, and involvement with the state chapter. This year, the committee also looked into a chapter's strategy to provide for its members during the pandemic.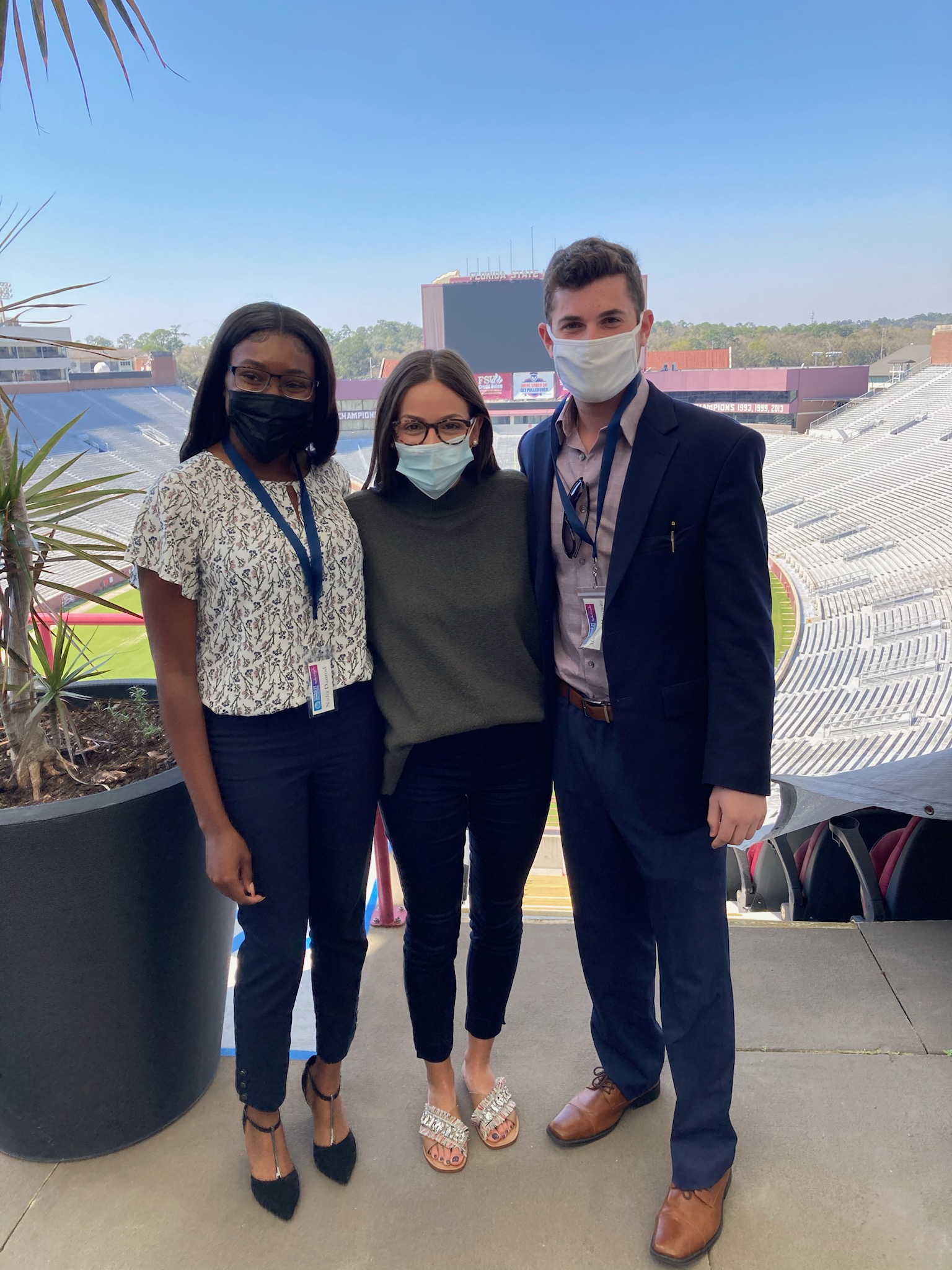 The FSU CMAA chapter is housed within the Dedman College of Hospitality and has over 50 members. The chapter has a strong reputation for being active and providing students with opportunities. Despite COVID, frequent engagement was held as important as ever. Members participated in virtual networking events with private club managers from all over the globe, attended guest speaker sessions, took advantage of virtual club tours and social activities, and continued the chapter's philanthropic efforts.
The Club Management Association of America (CMAA) is the largest professional association for managers of membership clubs with 6,800 members throughout the US and internationally. Founded in 1927 as the Club Managers Association of America, the name was changed in 2018 to better reflect the composition of CMAA's membership. CMAA's members contribute to the success of more than 2,500 country, golf, athletic, city, faculty, military, town, and yacht clubs. The objectives of the Association are to promote relationships between club management professionals and other similar professions; to encourage the education and advancement of members; and to provide the resources needed for efficient and successful club operations. Under the covenants of professionalism, education, leadership, and community, CMAA continues to extend its reach as the leader in the club management practice. CMAA is headquartered in Alexandria, VA, with 42 professional chapters and more than 40 student chapters and colonies.