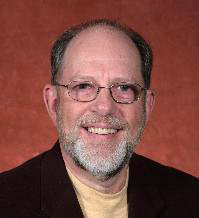 James A. Riscigno is CEO of ClubSpecialists International, a provider of management and consulting services to resorts, golf courses, private clubs and other service industry organizations.
He received his education in hospitality and business from the Dedman School of Hospitality and College of Business at Florida State University. He also earned an MBA degree from Southern Methodist University in Dallas, Texas.
Jim began his hospitality career as general manager of a successful Chicago restaurant. In 1973, he started a 40-year career in private clubs with ClubCorp's management and executive teams. During his tenure at ClubCorp, Jim held the position of executive vice president in which he managed all levels of responsibility — negotiating acquisitions and leases, property development, operations (resort, country, city, yacht, and city/athletic), equity conversions, strategic planning, national food and beverage operations, national purchasing and architecture & design.
Upon retiring from ClubCorp, Jim joined the College of Business and Dedman School of Hospitality at Florida State University as executive in residence. He served as director of the school's professional golf management major for eight years and taught in the club management and services management curricula.
Jim is involved in many industry associations: PGA, Club Managers Association of America (CMAA), Council on Hotel, Restaurant, and Institutional Education (CHRIE), and Professional Golf Management Education Association (PGMEA). He is past president and a founder of PGMEA (Professional Golf Management Education Association).
He has been a member of the CMAA educational development team that developed the BMI Golf Management continuing education program for club managers, hosted by Florida State University at World Golf Village.
Jim likes to golf and collect antique and unique cork screws. He is an accomplished woodworker, and in his spare time, he restores and exhibits classic cars. Jim and his wife, Ginger, have been married for 51 years; his son, Jeff, lives in Hollywood, Florida with their grandson, Tyler.
title-inside title-centered
2