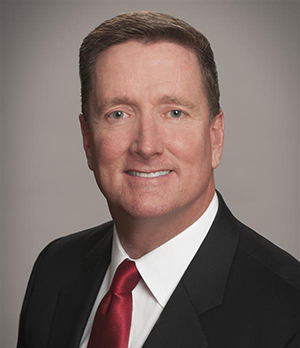 Jay Johnson is Southwest region president for Republic National Distributing Company (RNDC), one of the leading wine and spirits wholesalers in the U.S.
Based out of Grand Prairie, Texas, Jay is responsible for the company's operations in Texas, Louisiana, Oklahoma, Colorado, Indiana, and Kentucky. He is a member of RNDC's executive leadership team, which provides strategic oversight to the company's 22 state footprint.
Jay's extensive industry experience includes previous leadership roles with Republic Beverage Company, Block Distributing, and E & J Gallo.
He is board member of the Wine & Spirits Wholesalers of Texas and a member of the Wine & Spirits Wholesalers of America. In 2016, Jay was inducted into the Keepers of the Quaich, a society that recognizes outstanding achievement in those who work, write and evangelize about Scotch whiskey.
Jay's leadership extends to his community, where he has served on charitable boards including the United Way of San Antonio, Blocking Out Hunger Charitable Foundation, and Southlake 11:7 Community Church.
Jay earned his Bachelor of Science in marketing from Florida State University and MBA from the University of the Incarnate Word.
He and his wife, Dewi, reside in Southlake, Texas, with their two daughters — Nicole, a 2018 graduate of Texas A&M University, and Lauren, a sophomore at the university. Outside of spending quality time with his family, Jay enjoys hunting and fishing.
title-inside title-centered
2